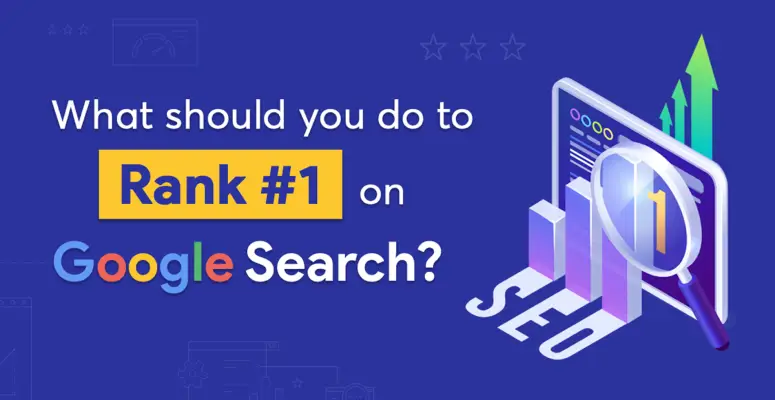 Is your site ranking well in Google searches?
This must be the question that keeps disturbing you. And, it is the same that has brought you to this page. 
Today, you are exposed to a huge number of social media platforms available at your disposal solely for marketing.
On the contrary, this has made keeping one's website in the top 10 of the Google ranking even more challenging. 
Yet, the most remarkable fact that shouldn't be overlooked is that, despite the plethora of social media platforms mushrooming from nowhere, Google continues to withhold the throne and is the most popular website worldwide to this minute.
This statement gets elucidated by the statistical report of the Statista which clearly states that Google gets 63,000 search queries every second and  nearly 5.6 billion searches per day. 
So, the crux of the matter is, that you need to work to devise a better plan if you are aspiring that your site must rank higher on Google.
And, ranking high on Google is not as hard as it sounds if you got to grips with the strategy. 
First,  you have to realize how competitive it is. 
Second, you need to figure out how to get things done systematically.
Thus, here we have sorted out steps that you would find very helpful. you crack the code for how you can rank higher on Google, Some of these steps may be familiar to you and other steps might also seem new to you.
Regardless of everything, all you need to do is go through this entire blog and start implementing the proposed steps. If done so, ranking higher on google 
1. Understand Your Audience And Your Product/Services
You need to put in place an effective SEO strategy to bring your website in front of the Google SERP.  
To formulate a perfect SEO strategy you should start with getting to know your audiences and about your product in detail. 
And, to get it all done you have to analyze your target audience, What they look for, What they lack, etc. 
Thus, to achieve this you need to be clear about what you offer.
In addition to this, you need to look for insights from your own Google Analytics account. 
This will let you gain an idea about what content they find engaging. 
Therefore, to gain a clear picture of how your target audiences behave, the only trick is to understand your target audience better. It lets you master the art of driving more traffic to your site.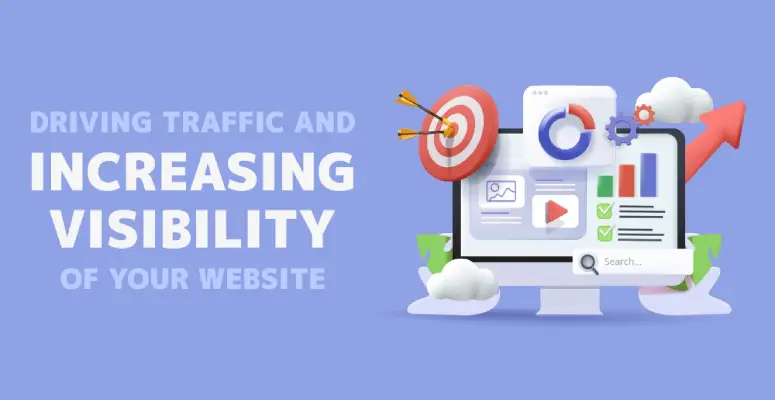 2. Use the Right Keyword
With this enough information about your target audience as a start, your next move should be looking for what term they often search for. 
To make it even more simple, after knowing your targeted audience, start working on your targeted keywords.
To get this done like a pro, you must do proper keyword research by sketching a proper plan focusing on the keywords you already rank for and the ones you would want to rank for.
And, starting your keyword ideation could become as easy as a pie if you follow the PIE method. 
P → Protect
I →  Improve
E → Expand
The Protect segment deals with the keywords you already rank for. Yes, it is something you shouldn't neglect and work to keep them locked in their respective positions.
The Improve segment is concerned with those keywords that are ranking near the top and can be improved with a proper plan and effort
And, finally, the expanded segment deals with those keywords that remain invisible in the eyes of organic search engines by not improving their Google ranking position.
Therefore, by precisely bucketing them this way you will be able to conclude what would be the best and what needs more attention. 
It is only with this data you can move on to the next step
3. Create Content that's Worth Reading
Creating the content is your third step and some may wonder why? It is because to come up with a strong digital messaging  you have to create it for the user first and the search engine next. 
Thus, after knowing your audience and confirming your specific keyword you must set on compiling engaging content.
And, to write such astounding content you need to research from all levels and collect all deep insights. 
Here, the key lies not in the quantity of your content but in its quality and the way you present it. 
So make sure your content does two things,
It must allow searchers to find it.
It must let readers stay hooked to it.
Indisputably, by employing engaging content your audiences will get converted into followers of your brand. 
Yet, you shouldn't stop compiling an engaging piece of text.
You need to optimize it too, but how?
4. Optimize for Featured Snippets to Rank Higher on Google
Once you have started writing the content for your website you should focus on optimizing it. 
Thus, you must optimize it for Google's featured snippets. Since the website that is in the featured snippet attracts the users first. This proves to be the most vital step.
Yet, this ideology got underrated with the Google SERP Duplication Update 2020 which stated that Google will no longer show the website that gets ranked for Featured snippet on the first page. 
Instead, it will get featured on the second page.
But Google claimed that the featured snippets will be displayed as position zero in a box at the top of the SERPs. 
And the website's URL will be displayed further along with the page. This would make you look as if you ranked twice!
So, without a doubt, claiming a featured snippet promotes your brand and makes the process of improving your Google ranking position quite possible. 
Above all, these snippets are an efficient tool that aids you with outranking your competitors quickly. `
Thus, creating content and optimizing it for featured snippets would demand you to look for related links too.
5. Find the Related Links to Your Blog
Next to featured snippets it is links that show your blog has all the answers your audiences need. 
The piece of content you compile should be a source of help to the readers. 
This means you need to make content that proves to be beneficial to the readers. 
So, find appropriate links to your blog from relevant and reputable websites.
Yet, there is one vital point you have to remember that the London bridge wasn't built in a day. 
The same way link building is an ongoing process. It takes time to form a powerful link network but it will keep developing and gets strengthened as you focus on ranking higher and work towards it.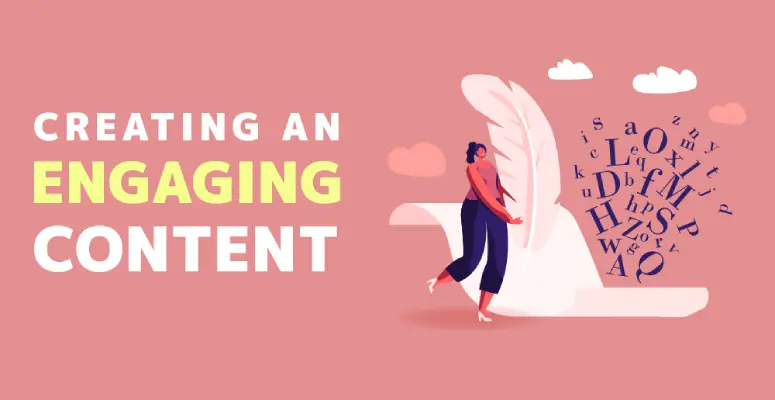 6. Add Alt Text To Images Used
Alt tags are the act of providing context to what an image is displaying. 
In other words, you can say it to be a way of intimating search engine crawlers so that they could index that image correctly. 
However,  apart from helping search engine crawlers, alt tags for your images have a profound effect on the ranking of your web pages too.
Do you know how? Well, at times the browsers will be unable to depict a page properly due to low network coverage or other difficulties like Javascript render problems, etc. 
Thus, the web page will not display the images in this case. And, in place of images, the website will show the alt attributes instead, describing what the image would be showing.
Therefore, if you ignore alt attributes and don't approve to set them then for sure your users will be clueless about what image was meant to be displayed. 
So, ensure to set clear and relevant descriptive text for all your images so that every visitor, as well as search engines, can access your content.
7. Promote It On Social Media
This is the only step that doesn't need to be justified or enforced about its benefits. 
As each of us is well-informed about the role of social media in our daily life. It has become a part and parcel of our lives.
Similarly, it seems to be the most cost-efficient digital marketing method that lets you increase your visibility and make your presence felt among your users.
And, by engaging your users via social media platforms you get to increase your brand's recognition. 
Thus, every social media profile you add serves as a gateway to drive more traffic to your website, and an opportunity to acquire a new customer.
All it would require you to do is just invest a few hours per week and you could experience how a single page can generate such a wide audience base for your business. 
8. Stay on Track with Your Keyword Metrics
While optimizing your website for organic search it's important to know all your keyword metrics. 
This is because only with the position of keywords you can productively plan things. Moreover, keywords can provide you with a lot of insights besides letting you monitor your site's performance in the SERP. 
Keyword metrics let you understand the drop or increase in your rankings, you get to know your competitive advantage ( using the best competitor keyword analysis tool ), you can also look for the search volume of that specific keyword and try to find out if any of your competitors are ranking for the same.
Yet, to get accurate data on all those metrics you need to opt for an eminent Website rank checker. 
The context for diagnosing ranking drops gives you a competitive advantage and more.
Therefore, hunt for a website rank checker that could provide you with accurate ranking data and the entire Keyword metrics.
And, when you find the best online website rank checker, everything else will fall in its place.
And, if you think this is all you need. No! You are wrong. 
Having known what to do and after monitoring how things are, there may arise a  need to redo certain changes to your strategy which should never be overlooked.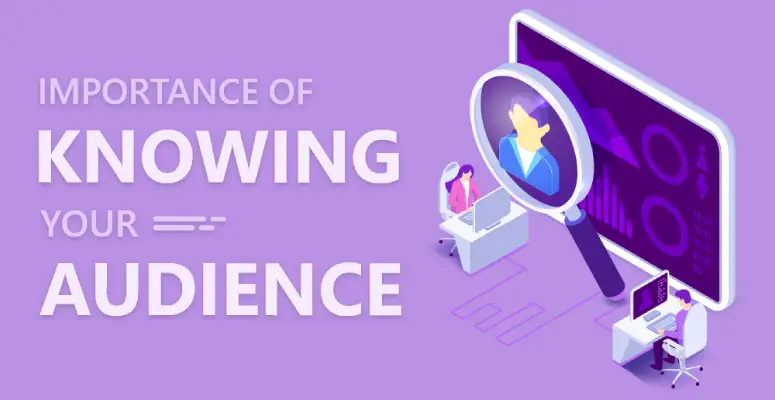 Take Away
On reaching the end of this blog we are sure that you have understood that getting your website on the top of Google is doable irrespective of your business. 
All it takes is work and time, and an exact tool like a free website rank checker to aid you with the whole process of monitoring your site's SEO. 
So, these are the most significant steps you must execute for your website to rank on top of Google. Start doing the right thing you can and get your business the visibility it deserves.