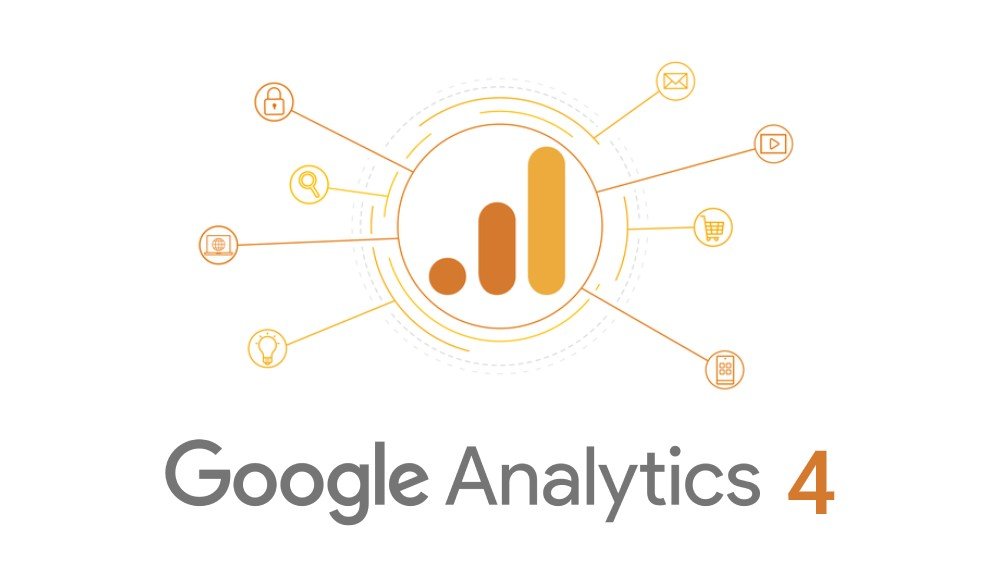 What is Google Analytics 4?
Google Analytics is no jargon to any SEO expert. Yet, what this brand new Google Analytics 4 has to offer is the question of the hour.

And, as per Google, this new update is self-described the next-generation approach to "privacy-first" tracking, x-channel measurement, AI-based predictive data, etc.
To explain it in simple terms the new analytics aims at furnishing data for generating website traffic and user behavior by employing Google's advanced machine learning models and eliminating the dependency of receiving 'clicks' from every page.
Google Analytics 4 was released in 2019 and is built on the same platform for the "App + Web" system.
The novel version of Analytics mainly focuses on cross-channel data, that is it paves way for marketers to track users across apps, software, and a website with ease.
This is being achieved by shifting the focus from how data is present to users and keeping up with the user journey from their first visit to a website until final conversion.

And, as stated earlier it has been more than a year and a half since the advent of Google analytics 4 And so you may tend to question the need for this blog now.

As the universal saying goes Change is hard at the beginning thus, GA4 was underrated as it didn't seem to have much to offer.

And, it took nearly a year to accept that this was just a baseless judgment that was made just by on the surface glimpsing of what it had to offer.

Now, many SEO experts do accept some prominent features and functionalities that were overlooked.
Highlights of the new Google Analytics 4
It's created with machine learning as the main form of data measurement, utilizing "modeling" that extrapolates from existing data and makes assumptions about site traffic/user behavior. The new AI-powered "Insights" feature automatically accentuates helpful information for marketers.

It concentrates on bestowing marketers an extra complete conception of the customer journey across devices. This is achieved by scaling an end-to-end shopper's journey rather than by measuring individual metrics across devices/pages.

It is envisioned to be future-proof and is engineered to work in a world without cookies or identifying data.

Google Analytics 4 characteristics "data streams" instead of the views and segments wielded by old Universal Analytics properties.

There is no "view" level section of GA4. Instead, GA4 merely has Account and Property levels.

Google Analytics 4 stakes to facilitate editing, tracking, and fine-tuning of events within the UI such as clicks, page scroll, and more.
New capabilities of GA4
GA4 permits marketers to revise, rectify, and fine-tune the way events are trailed in their analytics without editing the on-site code.

Data Import comprises a wide range of data from non-website sources within one property.

Cross-domain tracking does not impose code adjustments and can be done within the User Interface.

A "Life Cycle Report" is one of the massive changes in Analytics and it concentrates on the user's journey. Moreover, templated reports for eCommerce funnels provide marketers with a means to display and envision data efficiently.
Let us see two of these vital features in detail for better understanding.
Snippets from Google Analytics 4
Of all the recent updates two are of primary concern, they are the new Home page and the new Predict Top Sellers Template.
The new Google Analytics 4 Homepage and its properties
As per the recent announcement, a new Homepage has been added to Google Analytics.

This Homepage can be quite easily accessed by going to Home in the left navigation.

And, it would be of great help to business experts as it has been designed to surface information that's relevant to users based on their usage and behavior in Analytics.

Therefore, a user can use the Homepage that provides personalized content to monitor traffic, navigate around Analytics, and at the same time gain all required insights about their websites and mobile apps.
The Home page has the following parts mentioned below,
Overview– To show users those metrics that are relevant to them based on their usage and their behavior in Analytics
Real time– Helps users by listing all the activities as it happens using data from the real-time report
Recently viewed– It links users to parts of Analytics that they have visited most recently
Because you view frequently– This feature shows cards that users view often
Insights– It highlights unusual changes, emerging trends, and other insights about the user's sites and apps
These are those chief features the new Homepage for Analytics beholds. And, indisputably it is believed to provide users with a great experience.
Asides from this, there is one more insightful addition in the Analytics of Google, the new Predict top sellers template gallery in Explorations.
The new Predict top spenders template in Template Gallery
Digital Marketers will never cease to analyze the marketing channels.

This is because only through consistent analysis marketers can finger out precisely about their targeted audience. Moreover, predicting the future isn't a walk in the park.
It will for sure be time-consuming and technically a herculean task.

Therefore GA4 Predictive Metrics came up with this novel idea of implementing the new Predict top spenders template in their template gallery.

when used in the User Lifetime technique in Explorations, can solve this exact problem.
Most importantly, this template will focus only on surfacing for the properties that are eligible for the predicted revenue metric.

Therefore, the template is engineered to create powerful predictive metrics and make them much more discoverable.

And, the template eliminates the need for a user's guesswork on how to use them in Explorations.
This feature can be accessed by choosing.
Explore option > Template gallery option > Use Cases option> Predict top spenders option.
Thus, the new template seems to solve most basic queries of a user like, "how will my top-performing marketing channels be short?" and a lot more of such kind.
Thus, monitoring any website's performance in the SERP isn't something that you can do alone.

So, one smart way to track your site's metrics is to be on page with Google Analytics.
As one needs to constantly measure the SEO performance of his site, make appropriate changes to what isn't working, and resume with what is, keeping on track with this Google Analytics update 4 becomes crucial.

Thus, having known and experienced the GA4 what else an SEO expert should wait for?

This is one question every SEO should strive to find an answer for. GA despite being an update of the earlier version, is still missing features.

In addition to this, the Google Search Console integration and site speed metrics seem like a no-brainer, but only time can we wet well.
Even without basic yet vital features, it's advisable to dive into GA4 though it's not your only analytics platform. your radar and collect data for you.
And with that data, a marketer using this template decides to reallocate their marketing budget and re-planning about focusing on those high-potential marketing channels.
Thus, it's well-known that all updates made so far and those that are to come would try to urge SEO analysts to get to know all the nuances about driving organic traffic.

Yet, never forget the fact that it isn't just you alone who gets benefits out of the Google Analytics updates. Your competitors get it too.
Therefore, irrespective of the number of updates in Google Analytics, an SEO analyst can never conclude keyword tracking to be irrelevant.

He/she can never part with the responsibility of analyzing the information on the ranking positions of his website's targeted keywords.

This ranking data is vital as it allows users to plan and improve the optimization of their pages accordingly.
So, to stand a better chance of ranking your website on the first page of Google you need to rely on an absolute SERP rank checker.

You need to be choosy in opting for such a complete SERP rank checker as it is with the accurate data provided by the tool you can re-devise your SEO marketing strategy in a much better way.
Thus, choosing the right Google keyword rank checking tool and keeping up with all updates made in the Google analytics matters a lot in SEO.

It is the combination of the both that lets you stand out positively in the eyes of Google. And, as a result, you will make it to the top of the SERP by consistently driving more organic traffic.