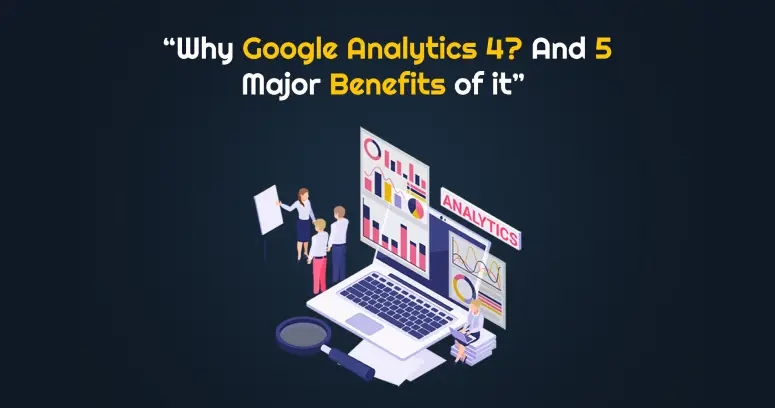 What to expect from most online businesses in 2022?
In today's evolving analytics landscape, all you need to look for is the act of prioritizing the privacy of users. And, along with this, you are also expected to be capable of steering through the user's complex and multifaceted journey.
And, envisioning this scenario Google Analytics 4 was introduced two and a half years ago. Thus, the proposed new Google Analytics 4 has the required flexibility to measure several varied kinds of data. What is Google Analytics 4 And Why Google analytics 4 creates such reluctance in adaptation is the question of time.
Primarily, Google analytics 4 is expected to help online businesses succeed by providing a strong analytics experience that's designed for the future. Secondly, it enables the online businesses to see unified user journeys across their websites and apps,
And finally, it makes you utilize Google's machine learning technology to unearth and foresee new insights.
Therefore, in a nutshell the answer of why Google Analytics 4 is built is simple, just to keep up with a changing ecosystem.
Universal Analytics vs Google Analytics 4
It's true! We are all accustomed to the Universal Analytics that's built for a generation of online measurement fastened in the desktop web, independent sessions and more easily observable data from cookies.
Yet the fact that this measurement methodology is shortly becoming outdated is undeniable. So, there arises a need for analytics that,
Operates on cross platforms,
Do not rely exclusively on cookies,
Uses an event-based data model to deliver user-centric measurement.
In addition to this, in today's worldwide data privacy landscape, users are increasingly requiring more privacy protections over their data. In adherence to this, the GA4 does not store IP addresses.
Though Universal Analytics offers a combination of privacy controls, an Analytics that is built with privacy at its core could provide a much better experience for both the customers and their users.
Therefore, without an updated measurement solution that fits within the evolving trends, you may leave off essential insights. And, this will have an unpleasant impact on your business for sure. So, you've to Google Analytics 4 your cross-platform Analytics solution.
And, by this time next year, with the rise of A4 Universal Analytics would have become the previous generation of Analytics. So, instead of questioning why Google analytics 4? it would be wise if we start looking for ways to make the most out of it.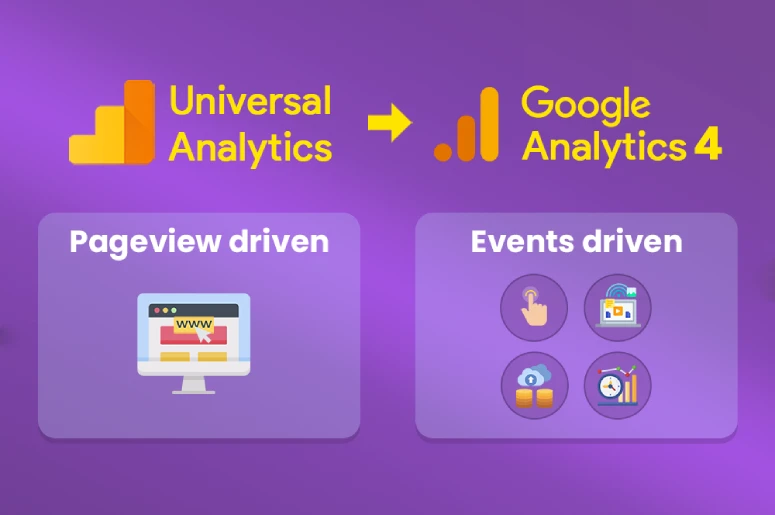 Why Google Analytics 4?
The new Google Analytics 4 is drafted with objectives that are of prime importance such as driving sales or app installs, generating leads or connecting online and offline customer engagement.
You could get the most benefit out of it.
Get to Know Your Customers across Touchpoints
You can get an exact view of the client lifecycle when you rely on an event-based measurement model. This becomes possible as this isn't shattered by any platform or gets sorted into independent sessions.
Enrich ROI with Data-Driven Attribution
While you start to use data-driven attribution you can evaluate the entire impact of your marketing across the customer journey.
It assigns attribution value to more than just the last click obtaining your Analytics data and it also enables you to infer how your marketing activities collectively impact your conversions.
Moreover, you can export that analysis to Google Ads and Google Marketing Platform media tools and optimize your campaigns.
Earn Incredible Value from Your Data
Machine learning generates refined predictive insights and lets you gain enough understanding of user behavior and conversions. In addition to this, it also establishes new audiences and automatically grounds critical insights to enhance your marketing strategies.
Activate Your Insights Effortlessly
The new GA4 makes it easy to adopt analytics insights to optimize your change. This becomes possible by expanding integrations with other Google products, like Google Ads, which work across your integrated web and app data.
And now, integrations like the Search Ads 360 and Display & Video 360 are attainable for all customers.
This indicates that be it any Google Analytics 4 property like conversions and audiences, it can get it's Analytics data initiated on Google Marketing Platform. All you need to do is buy tools to consolidate the campaign performance.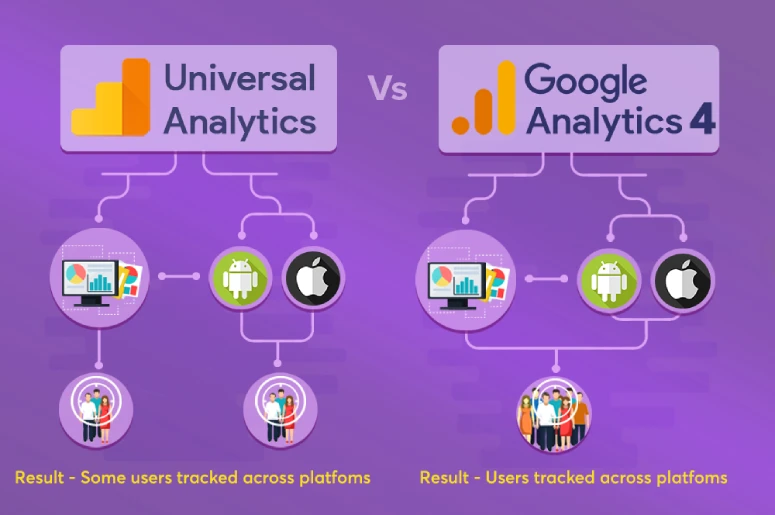 Address Your Enterprise Measurement Needs
This can be achieved by customizing the hierarchy of your Google Analytics 4 properties to meet data management needs by employing the new sub and roll-up properties in Analytics 360
This guarantees the different teams or partners, like advertising agencies, to access the data they need by your policies.
Analytics 360 also offers higher limits to meet increasing demand because of it you'll have peace of mind with service legal agreements (SLAs) across most core functionality, including data collection, processing, reporting and attribution.
Wrapping-Up
GA4 looks like it's going to be a great means and a tremendous step up from where Universal Analytics has left off. So, it's the right moment to get up and start galloping with new GA4 properties.
Though it may seem like an unnerving update to get used to, we propose taking the necessary steps to at least proceed with collecting data.
As for now, we all are fully aware that data won't be transmitted from legacy Google/ Universal Analytics properties to GA4.
Therefore, by taking the right step, we could make sure that we build the necessary historical data as soon as possible. So that we are left with some historical data to work with when Universal Analytics will stop processing new hits.
Let's brace ourselves to embrace the change. Google is all set to flip the permanent switch.