Keyword Rank Checker with Unique Features - Serpple
The efficient engine in the Serpple makes your work easier and faster
Accurate! Not slow
SERPPLE Makes keyword rank checking faster, precise and done with ease.
Efficient! Not Fixed
Get to Specify the device, language, and locations for all of your keywords under one project
No shallow metrics!
Covers most of the SERP details and gives deeper insights than any other keyword rank checker
Features Beyond Compare
We work to discover users' SEO goals and fuel their desires. Thus, our tool's features are outlined to make you get addicted to SERPPLING.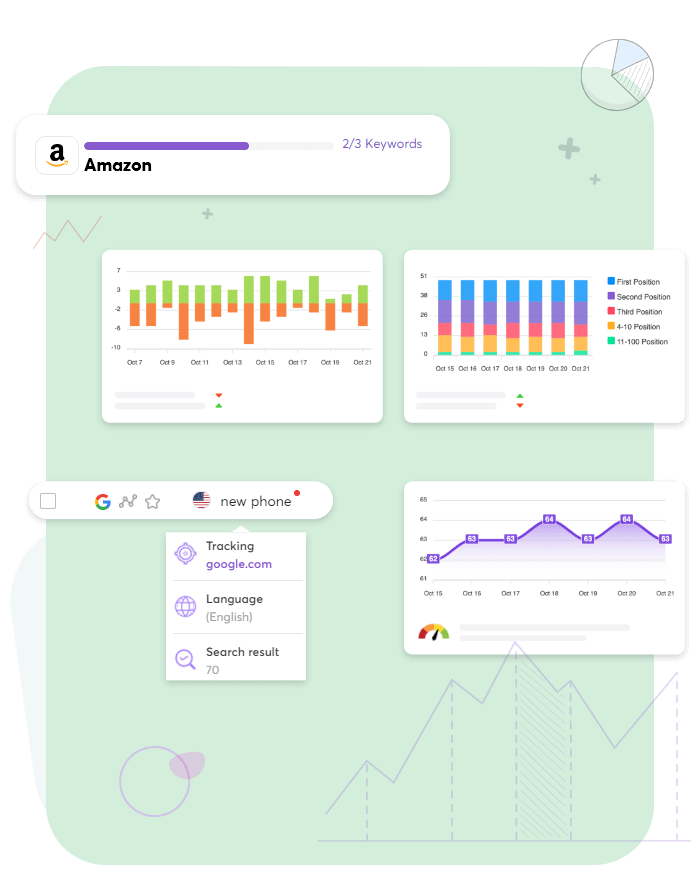 UNIQUE SELLING POINTS
How our Keyword rank checker sticks out from the rest?
Name any feature, an SEO analyst would be familiar with it. And, it will also be on the list of other ranking tool's features. So, What is different?
View keywords in Preferred Format
Single dashboard for all metrics
Customisable notifications
Make it simple with Serpple
Every SEO expert and marketer needs something more to analyze and improve their performance. As the best keyword rank checker, Serpple makes it possible in their SEO journey.
The tool does not stop with keyword rank checker alone. It also weighs your overall organic performances based on all keywords positions and a few other metrics.
Beyond keyword rank checker, SERPPLE parses Google ads, reviews, featured snippets, knowledge panel, images, news box, twitter pack, video pack, related questions and much more.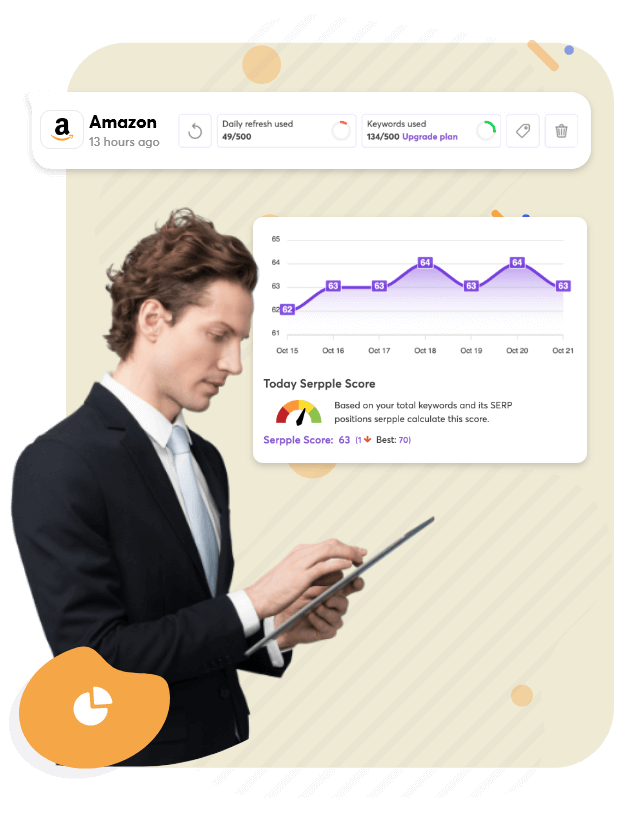 We intend making it second to none
Serpple founder is fond of many Keyword rank checking tools and he knows the pain of missing pieces in every tool he tried. So, Serpple will evolve into a complete tool.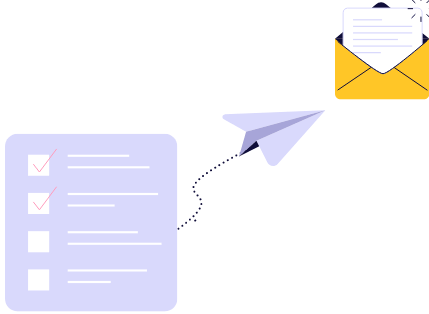 Stop Spamming
Serpple do not send emails unless you trigged it for relevant actions. We value your email inbox and it's notification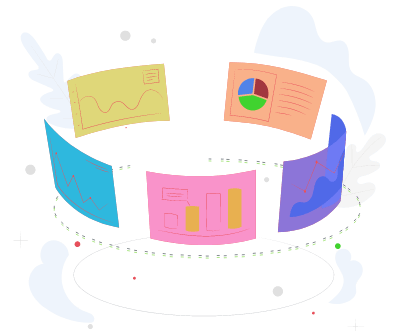 Not User-friendly
It's data friendly. Google analytics tool focuses on the data to improve user experience. So we focus more on metrics.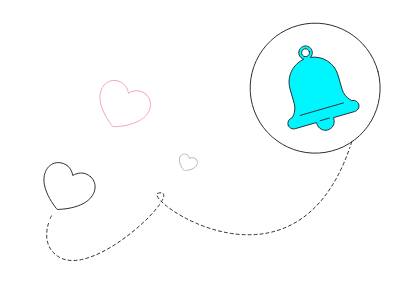 Annoying notifications
We value your time so you can choose when to get notified. No more hundreds of notifications for a keyword.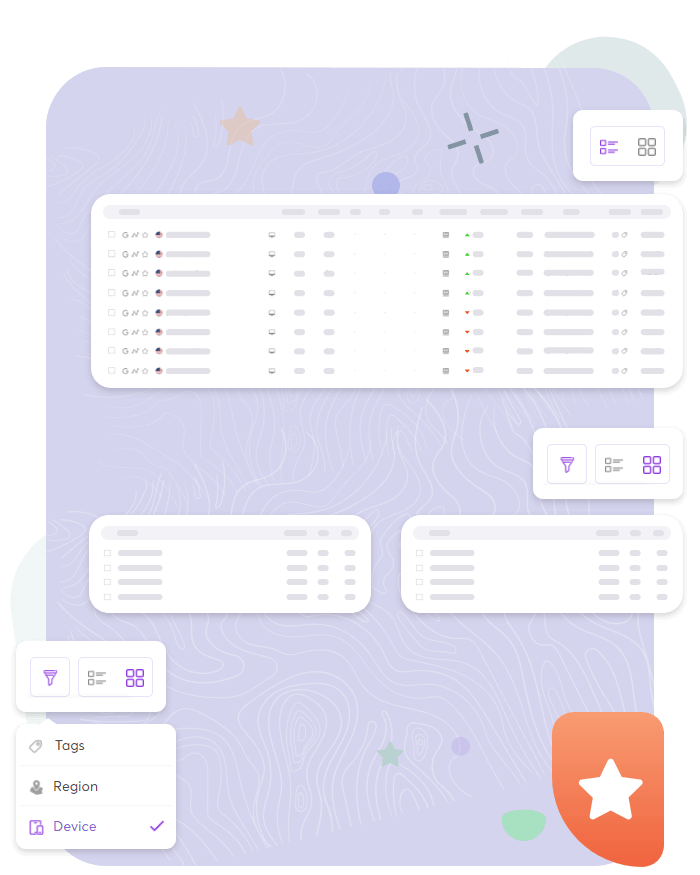 Hand-pick your keyword's view
List view format will display all metrics in one column facilitating better understanding.
Grid view format allows grouping of keywords based on Devices, Countries, Tags and Favorite for detailed view. 
Dashboard covers most of what you need like What is on Top today, Today's keywords activity, Serpple score fluctuations along with all your keywords in the dashboard itself. SERPPLE never lets you miss anything.
Other features you cannot miss
There more features that you cannot miss on your organic traffic plannings
Search Volume
Prime metric for your organic traffic planning is Search volume and its history. We lay-out one year's ranking history of your keywords.
Competitors and Ads
All your SERP competitors are collected and stored. Any of your competitors out of the list dominating your SERP by ads will also be mentioned.
Scheduled reports
Specify your time and date and get the update of your keyword rankings. Rest is taken care of in Serpple.
Brand Conquering
You will be notified when any of your competitors runs ads for any of your brand or your keywords.

Accurate track of rankings, Daily reports, Support, UI and Affordable cost compared to other service providers.

SERPPLE APP - Perfect SEO tool for tracking all the keyword ranking metrics and what I like it's accurate and suggests to us which keywords are cannibalization too.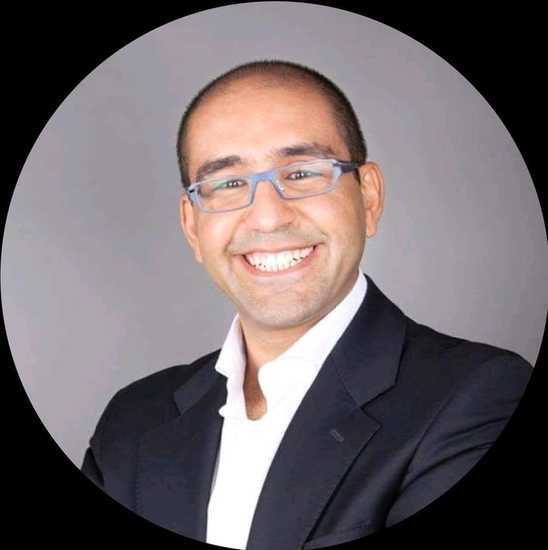 I am glad to know this tool and the founding team behind this great tool.
WHAT PEOPLE SAY
Our users feedback on the SERPPLING experience.
We act on what our users say! Thus our testimonials describe our reputation so far and what is to come..
These guys are using Serpple Rank Tracker and they are more than happier ever
Innovation Starts with Questioning!
We've provided many insights about our unique rank checker. Yet, you can reach out to our agents on live chat and get your queries answered if any.
How does Google Rank checker work?
We have developed our own engine to get to the actual Google SERP pages with the given parameters. From those actual pages, the ranks and other information will be parsed.
Can this Rank checker help with backlinks?
No. It's not a tool for backlinks or any automation to improve your organic traffic. It's an all-time monitor to check your organic metrics.
Can I try this tool without Credit card?
Yes you can try it. Use the 14 days free trial without adding your credit card details. When you are happy with the tool's functionality, choose a plan that suits your needs and then add your credit card.
Can I add multiple regions in One project?
Yes. You can add multiple regions and even multiple devices in one single project for different keywords or the same keywords. Our systematized grid view will show them separately.
Will I get future updates with my plan?
Yes! You'll get updates each time we upgrade our tool with remarkable features.It's a promise in disguise, we will be adding new features periodically.
Can I cancel my subscription anytime?
Yes! Your money is safe with us. In case you don't wish to continue using our tool, you can cancel the subscription anytime. You can connect with us and claim a refund for unused days of subscription.
Serppling in easy!
Try now !
Start with our FREE plan today without any credit card information.