Step 1: Copy the redeem code from appsumo.com
Step 2: Open app.serpple.com/register
Step 3: Register a free account. If you need help read this article.
Step 4: Once you reached your dashboard, you can find the redeem menu on the top of the header. (Please refer the screenshot)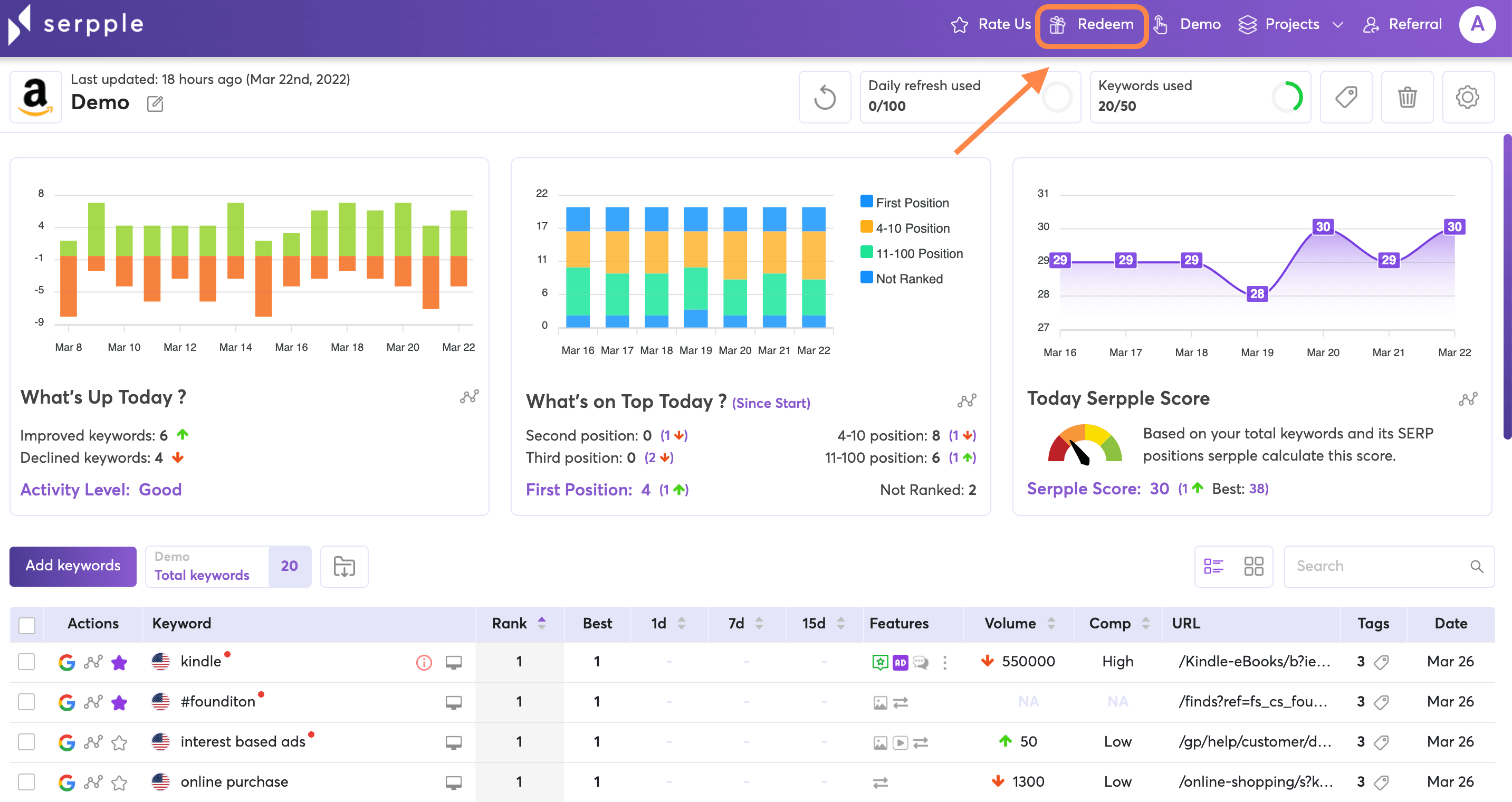 Step 5: From the popup, select "Appsumo" and paste the code you copied from AppSumo and Click confirm.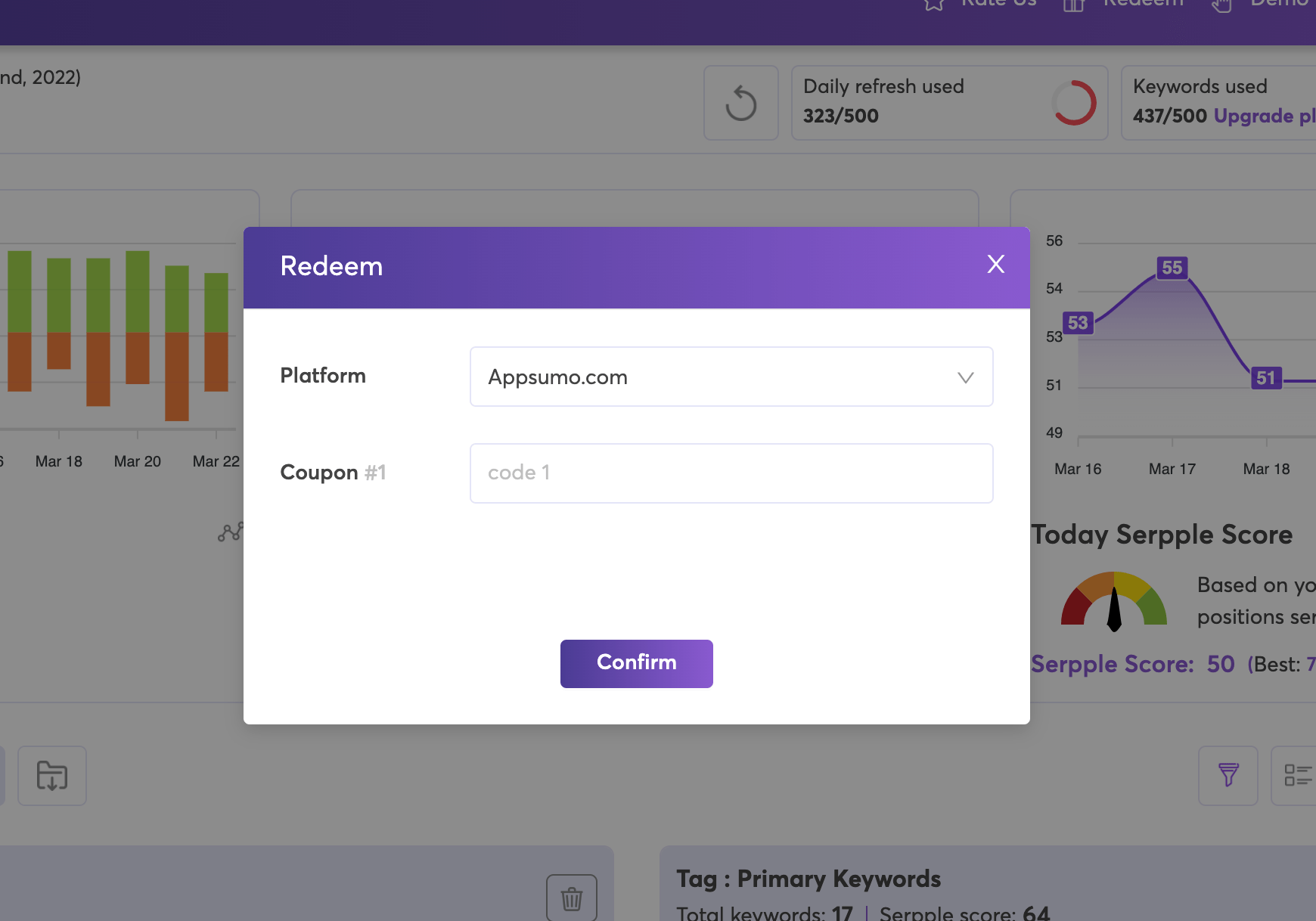 In case if you have any problem in redeeming the code, please contact us.
Happy Serppling…