Free Trial Registration
To open a new account click app.serpple.com/register and choose "Login with Google" option if you want connect your google to register a new account. You can choose the other option to manually enter your email address. By using manual method, you have to confirm your email address.
Confirmation email will be sent to your selected email address. In case if you don't find the confirmation email in your inbox, please take a look at your spam folder as it happens sometimes. Click the confirmation link will initiate your rest of the registration process.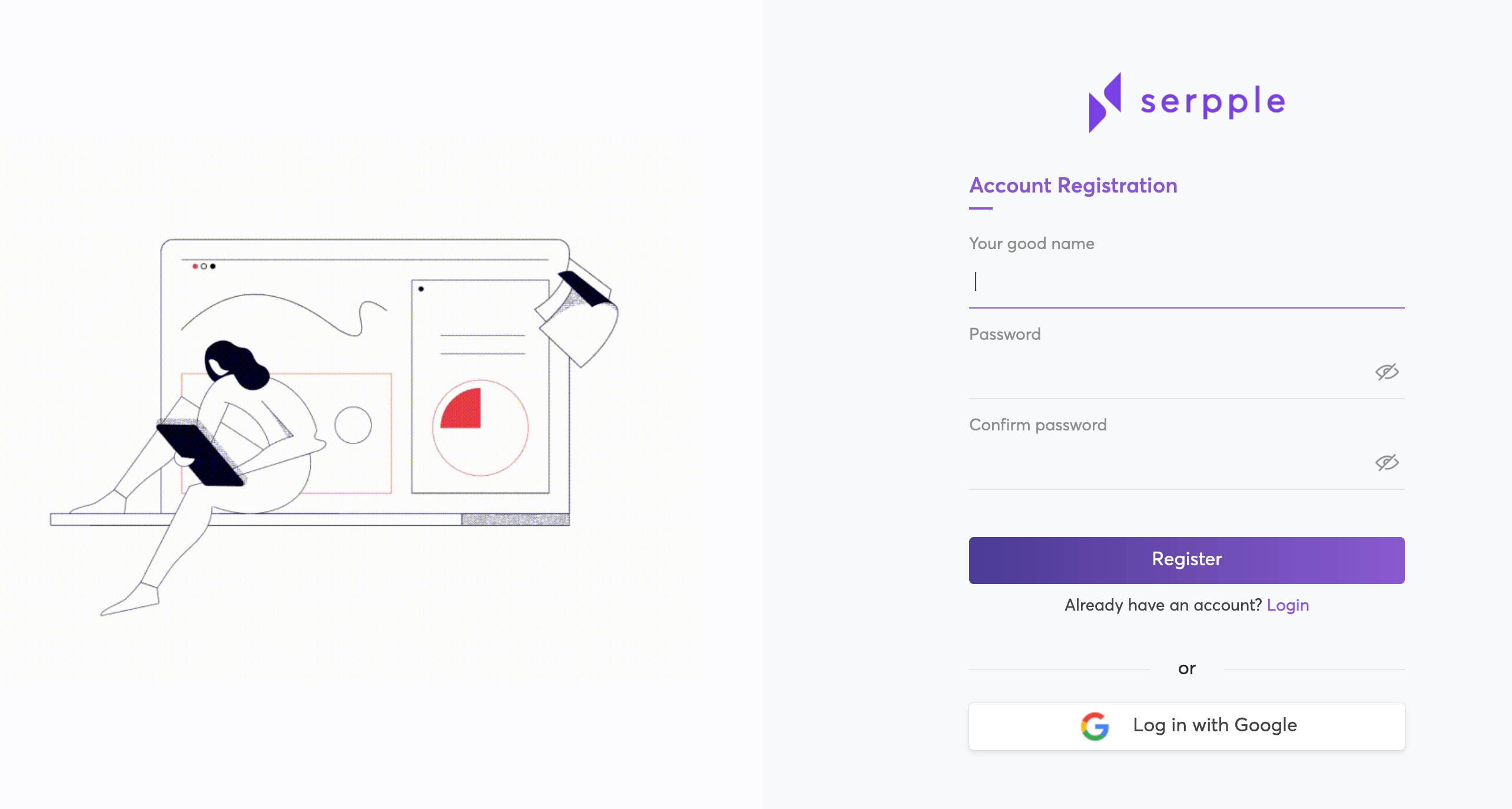 Initial Wizard
Step 1: Project Name & URL
Once you finished giving your name and password, the next step is initiate your project using the simplest wizard. Enter your project name and website URL.  In case if you do not want to follow up this wizard you can skip and go to the demo project to explore everything about the tool. You can add the project later once you explored the demo.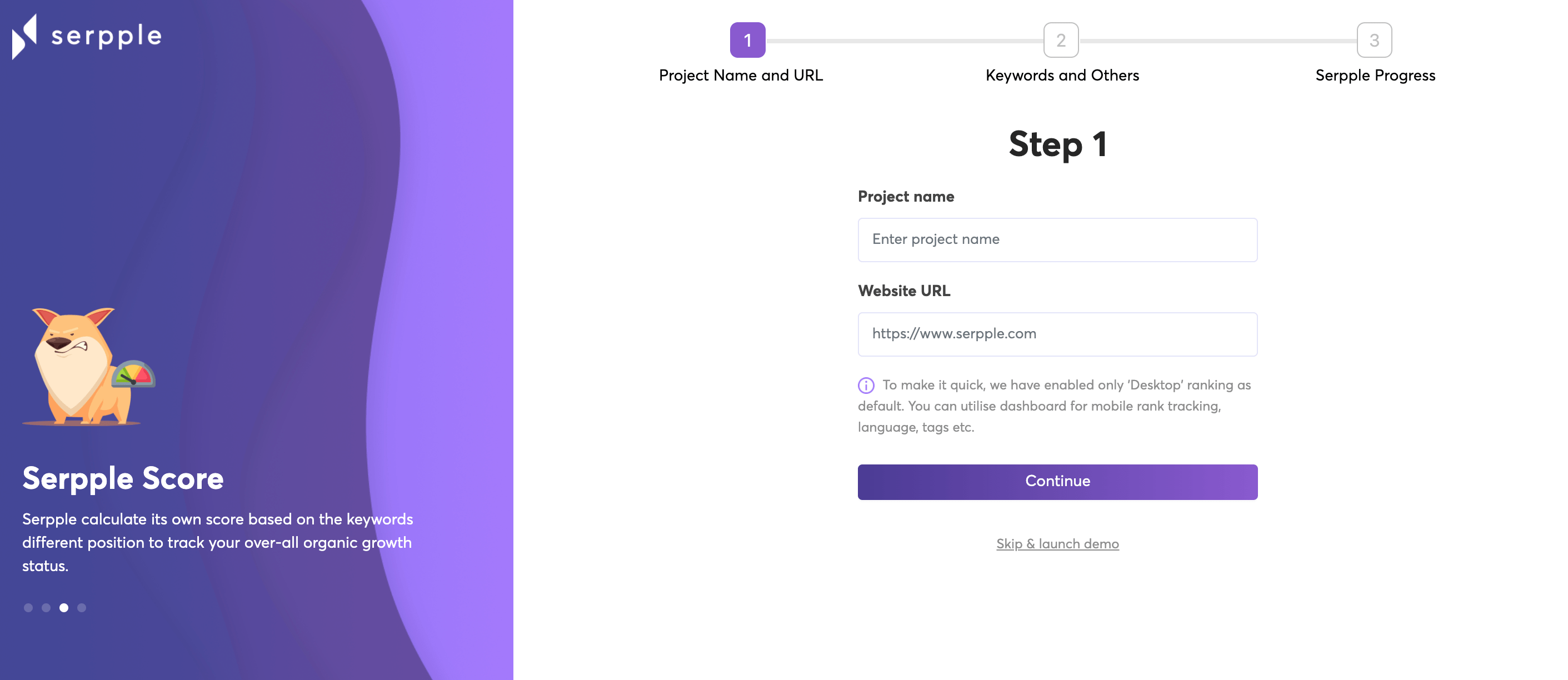 Step 2: Keywords and Others
Select your country of choice to track your keywords positions. Almost more than 150 countries are added in the serpple and you can choose your right location.
Free accounts holds only 10 keywords in the beginning. To increase the number you have to subscribe to any premium plan.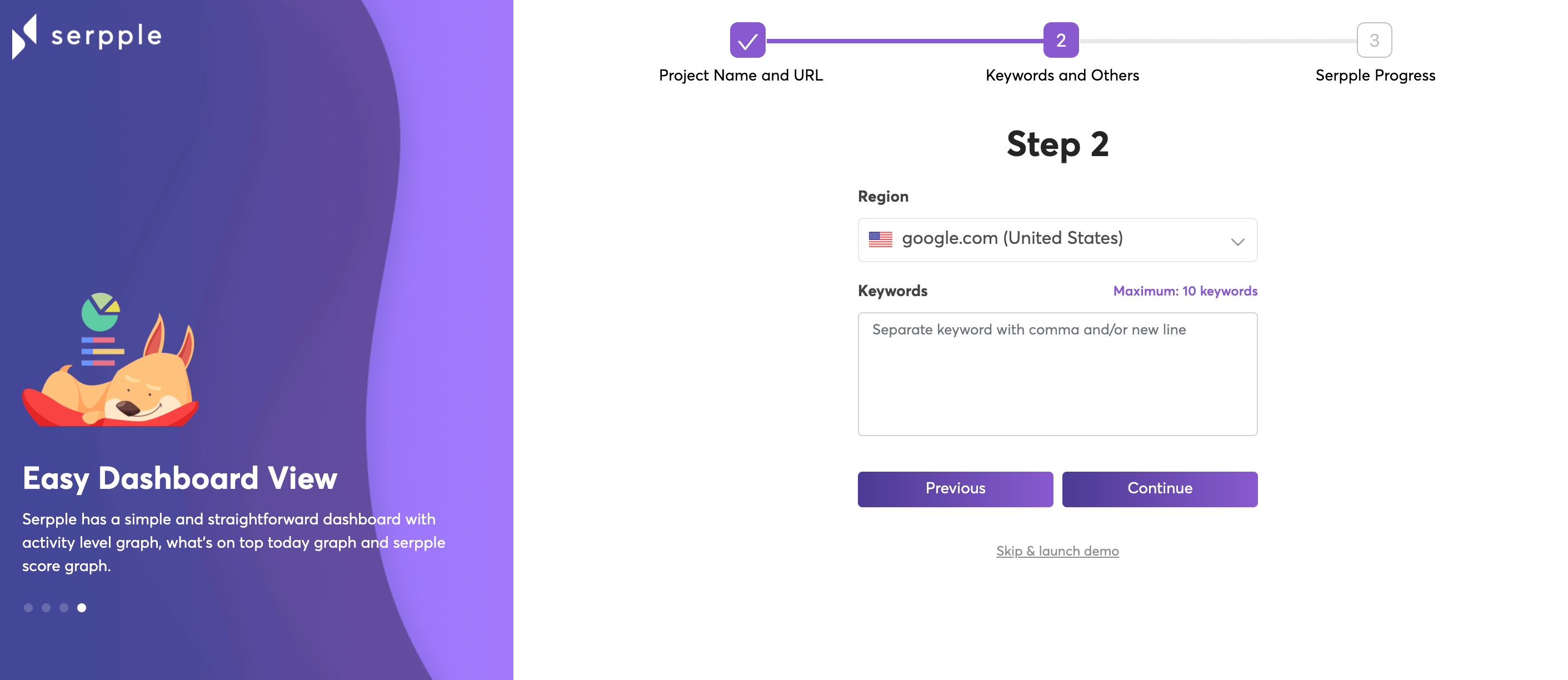 Step 3: Serpple Progress
Based on the number of keywords, the tracking process will be initiated and you can see the progress of tracking. Once the progress is done with 100%, you can click "Go to Dashboard" button to see your dashboard.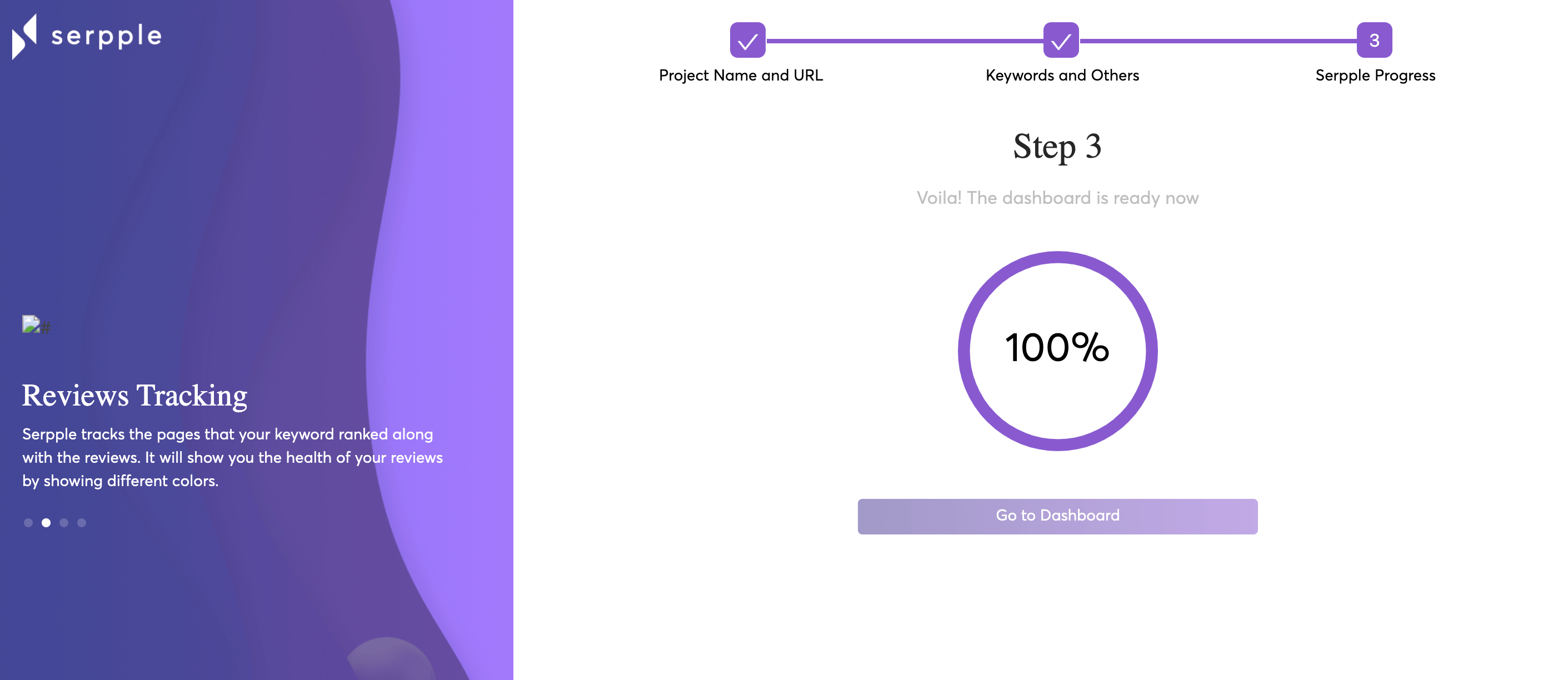 Happy Serppling..!