Adding keywords is the simplest work in Serpple. Even if it is hundreds of keywords, it will not take much time to crawl their positions and add them in to your project.
Adding keywords in the welcome wizard will allow you to enter 10 keywords only. After signing up and subscribing to any plan, you can keep adding the keywords as per your plan by anytime you want.
In the dashboard, you can find the "Add keyword" button under the top three widgets.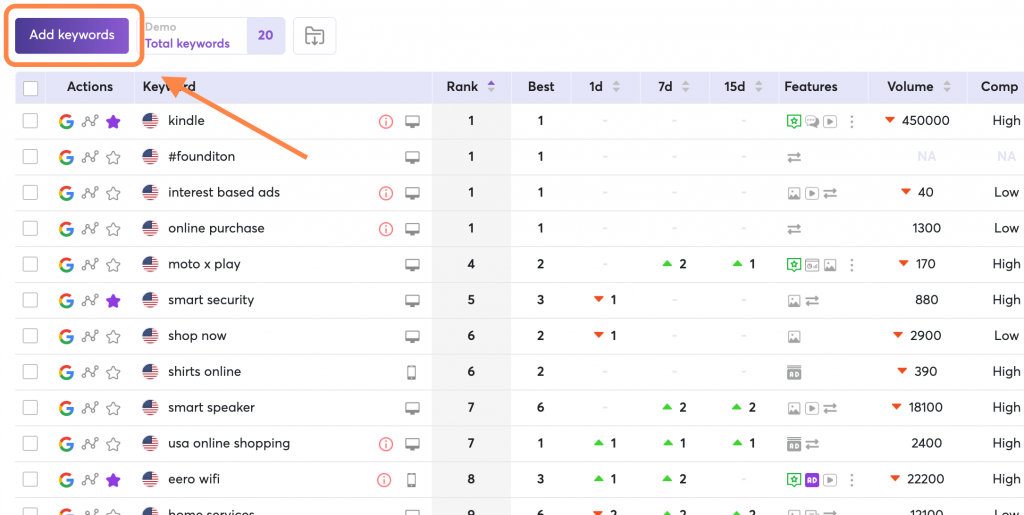 NOTE: You cannot add keywords in the demo project.
When you click the "Add keyword" button you will be taken to a new page.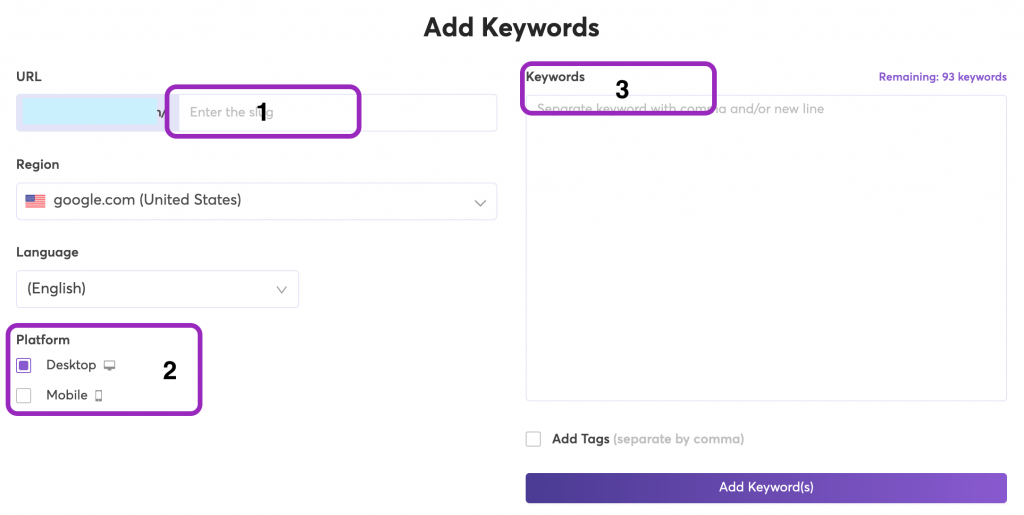 Option 1: Allows you to give complete SLUG or URL. This will allow you to target a particular page for a keyword. When you select this option, Serpple will consider that particular keyword is ranked only when the target page found given keywords' SERP page. Even if your domain or other URL found on the SERP, it will not considered as ranked.
Option 2: Choose the platform you would like track. Each platform will taken as a keyword count. If you want to choose both platform for a keyword, you have to add the keyword again with different platform.
Option 3: Thats the place where you will paste all your keywords. We are working on the import section where you can import keywords from CSV, TXT and Google Search Console.
Happy Serppling..