Keyword List and it's properties

Selection box:
This selection box allows one to select one/more/all keywords for delete and refresh actions. Number of keywords selected will be displayed over the refresh button and delete button will also be highlighted.

NOTE: Deleting the keyword will delete all the keyword histories.
Actions:
There will be three options in the Actions sections. The first one is Google icon. Clicking that icon will show the Actual google result (SERP) page. The second icon is "View historical chart" which will show the history of all keywords positions for selected keywords with different filters in the popup. The third one is to make the keyword favourite and unfavourite.
Keyword:
This area shows the keyword. In case if the keyword length is long, it will show the highlighted with dots at the end.

Ranks:
Rank sections contains 5 different section to show the differentiation of current rank between best positions. Other section shows the improvement and decline of 1 day, 7 days and 15 days. This will get a picture how the rank positions fluctuate for the last 15 days. This will be enabled one by one after the signup as the days go on.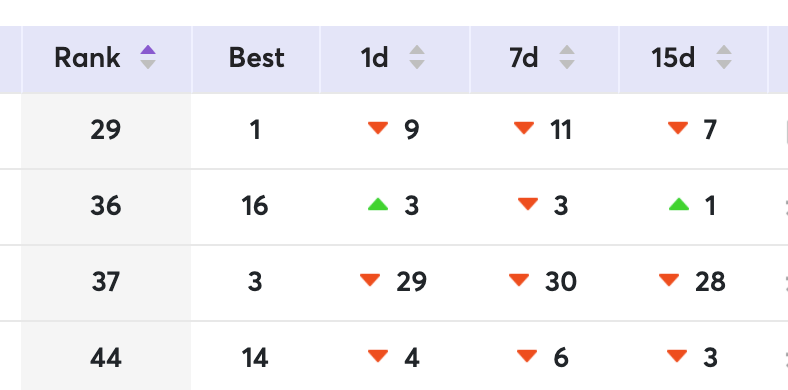 Features:
Complete SERP features for each keywords will be displayed here. Almost all the SERP features are covered. Each features will be indicated with specific icon as in the following pictures.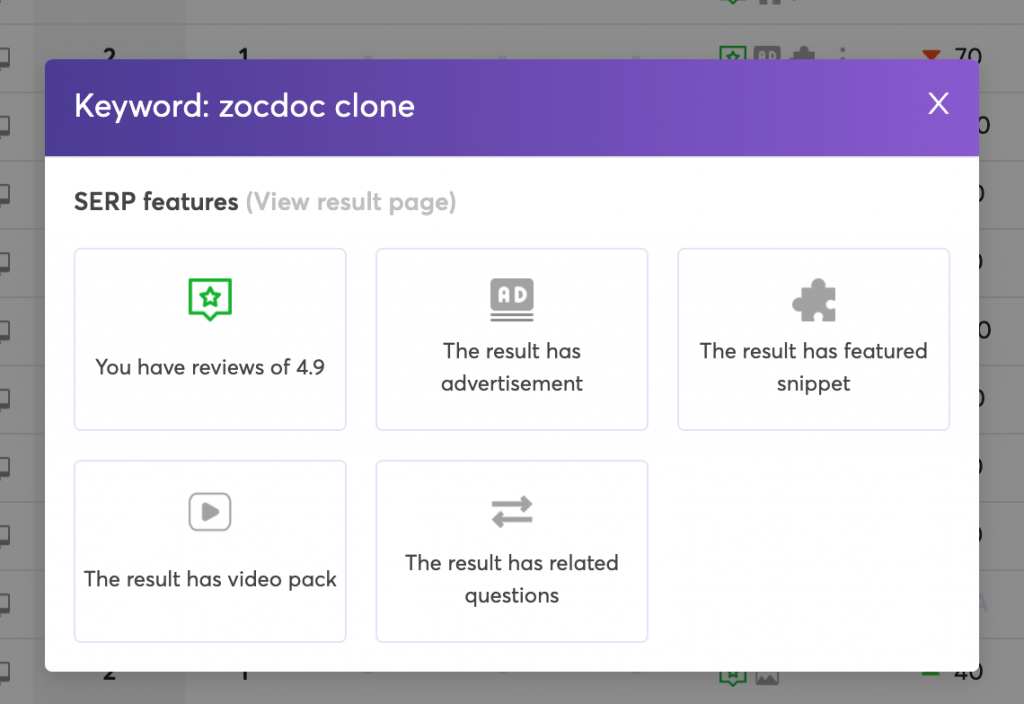 Others:
Search Volume is the section shows the last month average search volume which is compared with the previous search volume. It also indicates if the search volume is increasing or decreasing.
Competition is the value of how the keyword is competitive in Google ads campaign. The indexed value is between 0 to 10. 0 means, LOW, 10 means HIGH.
URL is the section that contains the ranked page on Google. Click on it will take you to the same page.
Tags Shows the number of tags associated with each keywords. Hovering it on will show you the tags associated along with add tag option to add more tags.
Date: Shows the date when was the keyword added to the project.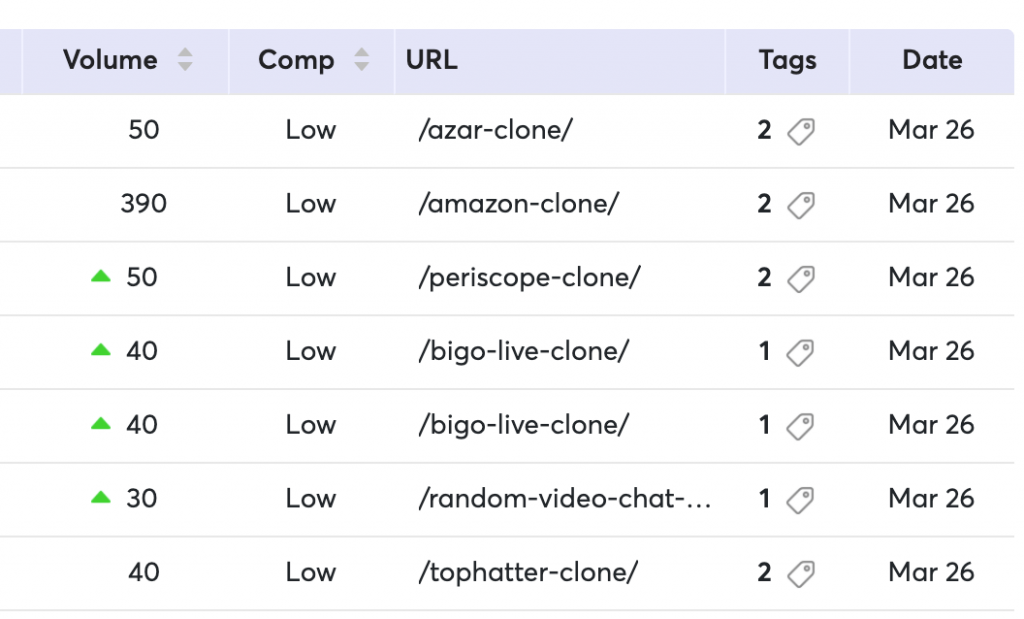 Happy Serppling…