Master Your Keyword Rankings with Our Advanced Rank Tracker
Leave Your Rank Tracking to the Serpple, and Redirect Your Focus to Driving Your Business Forward with Confidence.
Key Features of our advanced rank tracker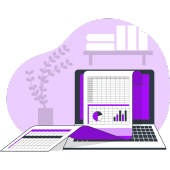 Real-time keyword ranking updates
Leverage real-time keyword ranking updates to make informed decisions and swiftly optimize your SEO strategy with the latest insights.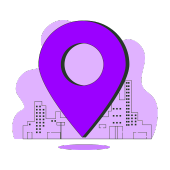 Location-based and device-specific tracking
Utilize location based and device- specific tracking to tailor your SEO efforts. targeting regions and devices as per your needs.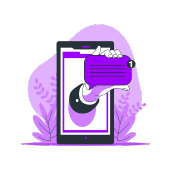 Customizable alerts and notifications
Stay ahead in SEO with customizable alerts and notifications keeping you informed of ranking changes and maintaining your competitive edge.
5 Steps to Start Your Keyword Tracking Journey

Step : 1
Enter Your Target Keywords

Step : 2
Choose your preferred locations, and devices

Step : 3
Monitor your rankings in real-time

Step : 4
Analyse your performance and discover growth opportunities

Step : 5
Generate detailed reports and share insights with your team
Benefits of Using Rank Tracker
Love from Our Customers
I've been following up this tool since the early bird registration. Though it took some time, the tool came really good. I feel lots of differences from other tools. This tool will go for miles and Good luck guys.
Serpple is a good tool in terms of essential notifications. Other tools just give you the rank but not much details such as new ads, SERP features, etc. My preference is always serpple among other keyword rank tracker tools.
I am glad to know this tool and the founding team behind this great tool. Even before the platform went live, I've been impressed by its speed, UX design, reporting and looking forward to seeing all the other great features.
SERPPLE APP - Perfect SEO tool for tracking all the keyword ranking metrics and what I like it's accurate and suggests to us which keywords are cannibalization too. I tried many free tools at beginning of my SEO journey but SERPPLE is my favourite.
It is so easy to track search ranking belonging to your keywords. You can even select which localised version of the search engine you use to track the results.
Accurate track of rankings, Daily reports, Support, UI and Affordable cost compared to other service providers. Only problem is every time we need to change the locations to see local rankings
Choose Your Plan
Projects
Keywords
Instant Refresh
Competitors

You can only add limited competitors per project. Find more details from the features table below.
Keyword Research
Starter
$ 1
/ month
1
30
450
2
50
Pro
$ 9
/ month
5
250
2500
10
250
Expert
$ 39
/ month
15
1500
15000
40
1000
Legend
$ 69
/ month
25
2500
25000
60
1500
Starter
$ 1
/ month
Projects
1
Keywords
30
Instant Refresh
450
Competitors
2
Keyword Research
50
Pro
$ 9
/ month
Projects
5
Keywords
250
Instant Refresh
2500
Competitors
10
Keyword Research
250

Expert
$ 39
/ month
Projects
15
Keywords
1500
Instant Refresh
15000
Competitors
40
Keyword Research
1000
Legend
$ 69
/ month
Projects
25
Keywords
2500
Instant Refresh
25000
Competitors
60
Keyword Research
1500
Sign Up
No credit card required. Instant setup.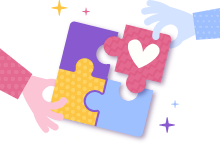 Do you Want a Custom Plan?
Price customized based on
your needs
How does Serpple's pricing compare to other rank tracking tools, and is it an economical choice for my needs?
Serpple is worth a try. If you are in need of an SEO tool that has daily tracking, competitor analysis, keyword explorer, SERP performance analysis,and all need SEO data with 99.5% accuracy – then Serpple is the advanced SEO tool built to make your SEO journey easier.
Does Serpple provide any additional features to improve my SEO strategy?
Serpple has an array of features that are most-sought after by many SEO specialists across the globe. Apart from tracking keywords' organic metrics the tool helps you to win rich SERP features, sneak peek into your competitors performance, and much more to improve your SEO strategy.
What level of technical support does Serpple offer?
You can ask a question and get your queries cleared by either contacting the team using the contact info or just schedule a call with our SEO experts. Apart from this Serpple Support team of experts provide emergency technical assistance for all users.
Does Serpple Rank Tracker offer a free trial?
Yes. Serpple rank tracker has a forever free plan. This free plan lets you explore all powerful features of the tool. Limitless features for a limited number of keywords. Having tried the free plan you can later upgrade to any of the most affordable pricing plans they offer as per your need.
How easy is it to switch to Serpple from my current rank tracking tool?
Getting Started with Serpple is as easy as ABC. You need to register, enter your project details, add keywords and start tracking. The user-friendly interface and tooltips provided throughout the platform makes even a newbie feel confident with tracking the SEO impacts.
Can Serpple provide me with daily rank tracking?
Yes, Serpple provides you with daily rank tracking and also guarantees users 99.5% data accuracy. The tool is preferred by many SEO specialists for its accurate SEO data and SERP metrics. Along with the automated refresh that happens at a scheduled time everyday the users can also refresh their tracked data on demand at any time they need. 
Climb up the SERP with Serpple's Predictive Metrics
To Monitor Keyword Rankings and for Data Driven SEO