AI-Powered SEO Competitors Tracker to Unveil Your Unknown Rivals
14 Days Free Trial  |  Cancel Anytime
Would You Ignore Your Competitors?
Never! When did they make it to the top?
Keeping a Close Eye on Competitors is always good like tracking your own efforts. Get Streamlined Daily with Competitor Keyword tracking Updates strengthening your SEO strategy.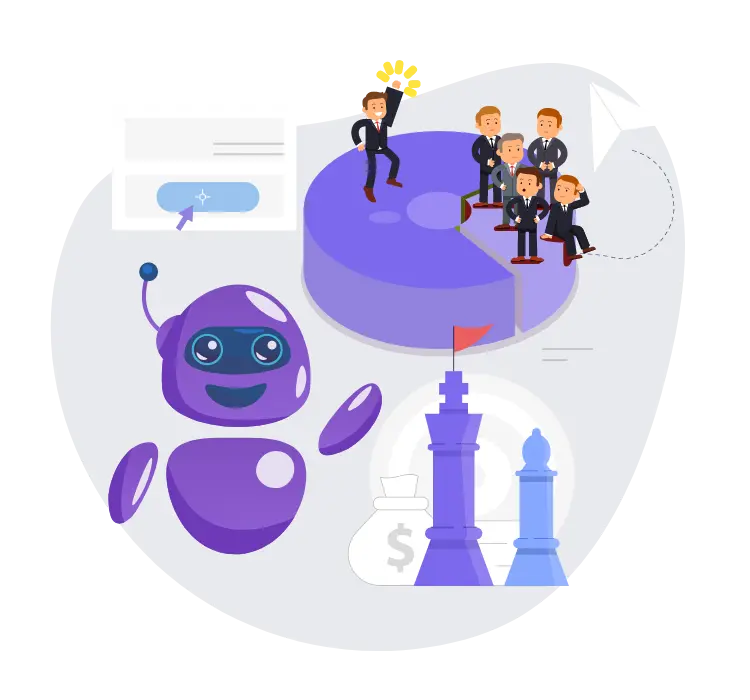 Discover All Your Search Engine Competitors in One Click
Discover all your known and unknown competitors with a single click using Serpple Competitor AI. The tool filters out general websites, presenting only potential direct business competitors. Final list will be sorted by the number of keywords you and your rivals compete for in search engines.
Pick out Direct Competitors Based on Your Shared Keywords
Not all competitors are your direct rivals. They are the ones who take search engine benefits the same keywords you target. To outperform them, understand their organic performance and SERP changes. Opt them as Direct Competitors and track their progress.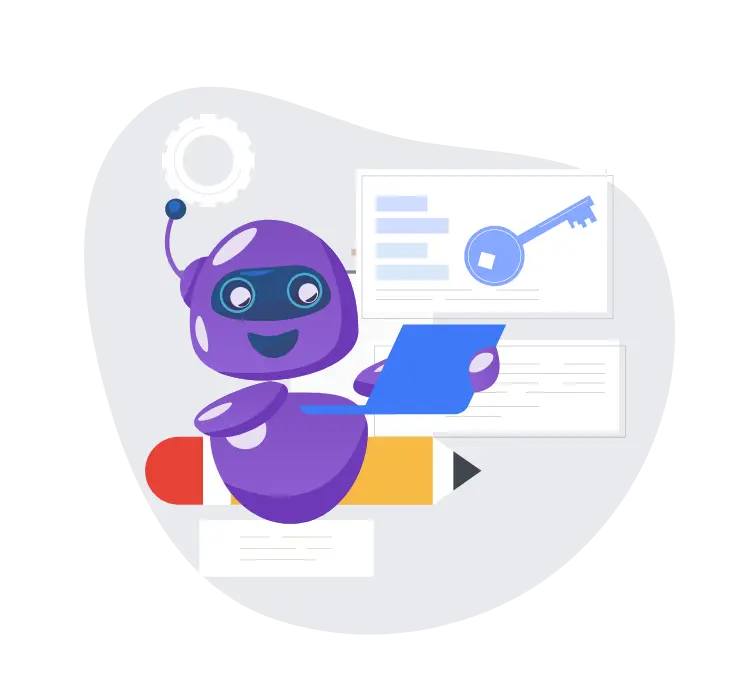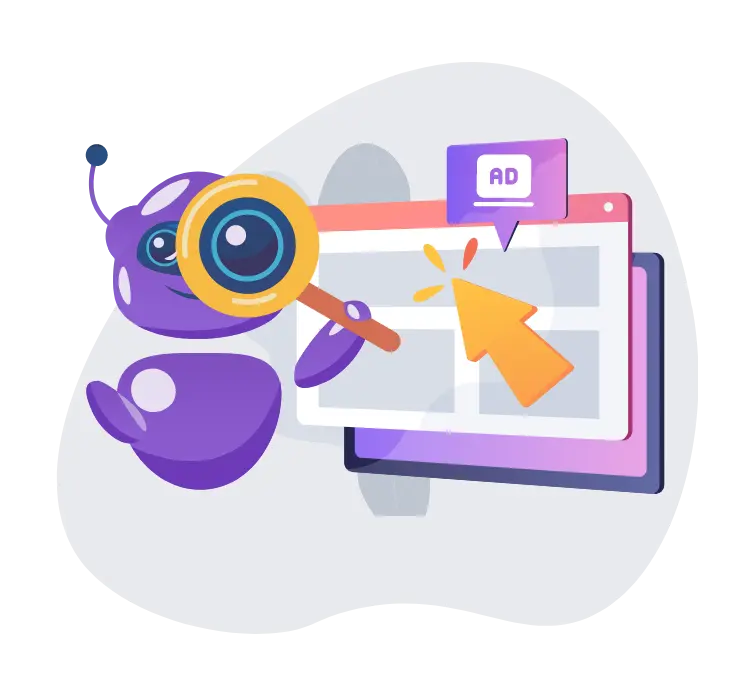 Close Monitoring of Competitors' Organic Performances and Ads
Outperforming competitors begins with comprehensive monitoring. No need to exceed the business budget, just select direct competitors for your business, track their keyword ranks and compare them with yours. Monitoring keywords alone is inadequate, get informed when they run paid ads on Google.
Get Notified When Competitors Outrank You with New Keywords
Serpple Competitor AI is an ongoing tracking process compares your competitors daily. Stay updated on your competitors' new activities and get notified when they outrank you for any new keywords from the shared keywords.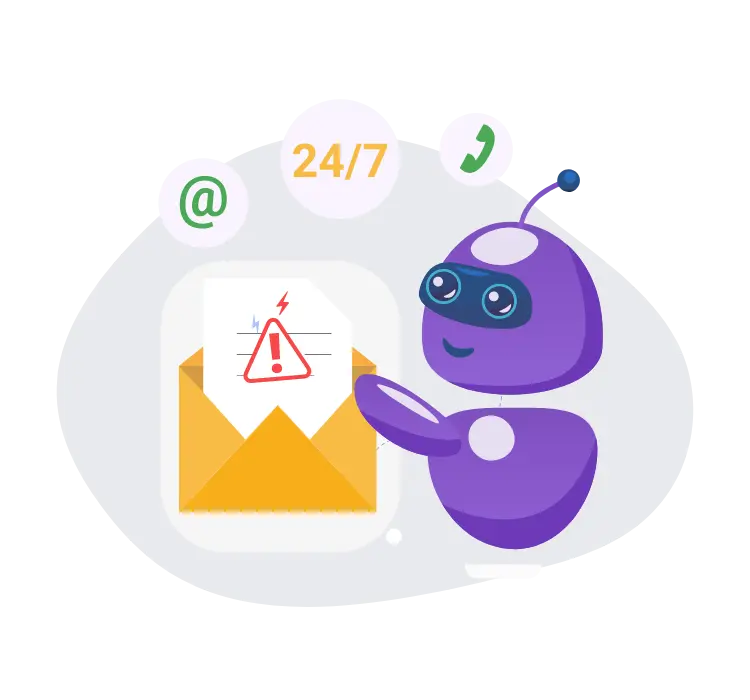 Spotlights of AI-Powered SEO Competitor Tracker
Tracking competitor's data, implying if keywords execute Google Ads
Get Notified instantaneously when any of your keywords are acquired by your competitors by running Google Ads.
In-Depth Comparison of your keywords' performance with your competitors
Explicate a Neck-to-neck comparison of your competitor's keyword performance with your keywords' performances.
Differentiation of competitors' SERP features with your keywords
Divulge and compare all the SERP features of Competitors along with their keyword ranking.
Unveil Serpple Score Comparisons
Serpple score compares the overall performance of all your keywords against competitors.
Single dashboard for all competitors
Explore all your direct competitors keyword performance in one place.
Throw Light on unknown competitors
Leverage the power of AI to determine all your unknown competitors on Google SERP.
Gains of Tracking Competitors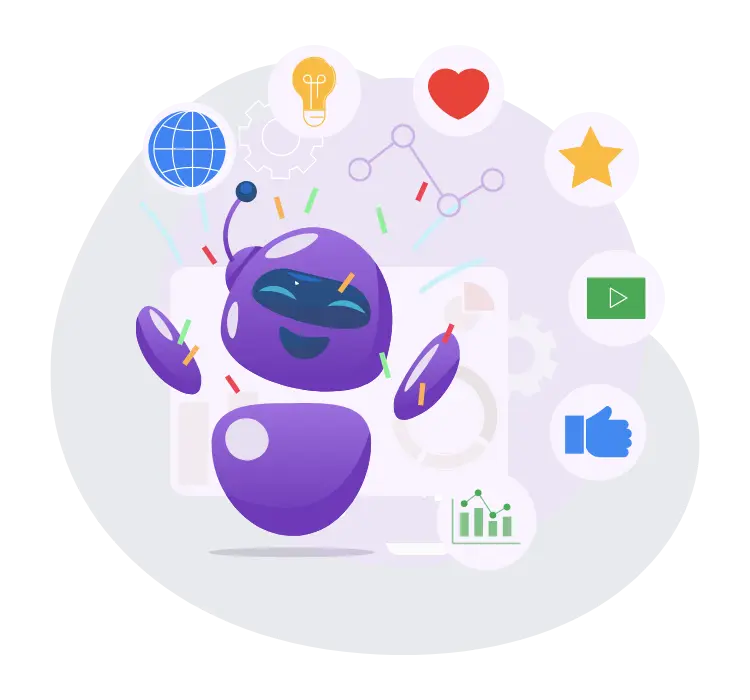 Refine SEO strategy by determining competitors' keywords and On-page techniques.

Unleash content gaps and opportunities by assessing competitors content and engagement.

Bring to light new untapped market opportunities with close monitoring of products services and trends of competitors.

Benchmark performance by comparing KPIs and setting realistic goals for your business.

Stay ahead of the competition by quickly responding to changes in strategies or marketing efforts.
3-Steps To Spy On Your Competitors
Content Audit for SEO
Systematically analyze and assess all the content on the specific page associated with your focus keywords.
Check SEO Fixes
Monitor and manage all the fundamental on-page SEO factors for the page related to your focus keyword.
Hit the Perfect Score
Perfectly optimize your existing content to improve the online presence of your new pages.
How Serpple Determines My Unknown Competitors?
Serpple starts finding all your competitors from your targeted keywords. It performs a deep-level SERP analysis for all your target keywords and filters out the social media websites and other community-based websites to show the right and potential competitors. As it is based on keywords, you can launch the competitor AI frequently for your continuous competitor analysis.
Can I Track the Keywords that My Competitor Runs Google Ads?
Yes, you can find the keywords for which any of your competitors are running Google ads. In the competitor dashboard, you will see the number of keywords found in the ads. From the competitor keyword list, the keywords with Google ads will be indicated with a purple color icon under SERP features.
Does Serpple Track Competitors' Keyword Rank?
Yes, Serpple SEO Competitor Tracker tracks competitors' rankings for all the keywords that you and your competitors share. The keyword ranks of all your direct competitors are regularly tracked alongside your project ranks. You can also view their rank performance by comparing differences on the 1st day, 7th day, and 15th day.
What are the Limits on Competitor for My Account and Project?
The number of competitors varies depending on the account type, and each project can have a maximum competitor limit ranging from 1 to 6. You are also allowed to remove competitors from any project at anytime and add new by initiating the competitor AI again. But the limits on number of competitor per project stays the same.
How can I Compare My Competitors' Performance with Mine?
The comparison between your keywords and your competitors is a neck-to-neck comparison. There is a score calculator based on keyword positions that can be compared between you and a competitor. The competitors are sorted based on the number of shared keywords. Competitor keyword tracking occurs every day along with your keywords.
Can I Add More Competitors to Any of My Potential Projects?
As the count of competitors per project is limited to a maximum of 6 in the highest plan, you can't do that. Since this competitor AI is very server-intensive, we cannot allow you to add more competitors per project. We may introduce an add-on plan for adding more competitor projects soon.
Aware of All Your Competitors?
We bet you may not know all your competitors.
Launch Serpple Competitor AI Now and Check for Yourself