Wall of Love
We let our customers do the talking. It is not bragging, but Branding!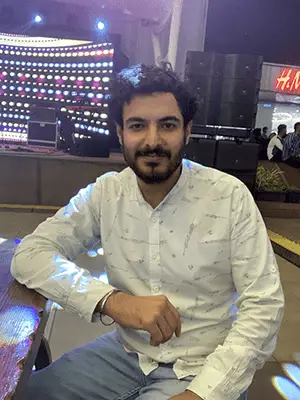 Serpple is one of the best rank trackers out there. I use it to track 1500+ keywords across 10+ competitors in a multi product category. I use it to find featured snippet opportunities and be on top of regular alerts. I wished such a tool existed earlier.
Grid view helps you in separation of concern wrt competitor tracking, top purchase driving pages, top sign up driving pages, top traffic generating pages, brand traffic. It helps you be on top of each area by spending less than 1 hour each week. This helps the team set the entire action items for the week.
Navin Gurnani
CEO, BrewBim
Philip Stemann
Verified Purchaser

Doing an SEO Competitor Analysis is a significant help for your overall SEO research. By having a list of your SEO competitors, you now have competitors to compare yourself against, but you also know where to find inspiration.
Through competitor analysis, you can easily see what they are ranking for and what you are not. By that, you can start targeting those keywords and phrases. You can also compare your own content with your competitors and always ensure you stay ahead.
A tool like Serpple can automatically help you analyze the entire SEO competitor. Just enter your SEO keywords, and hit analyze. Read more

staff7
Verified Purchaser

Serpple, is a clean tool that's precise and at the same time super fast in monitoring the rankings. A promising SEO tool.

andrew895
Verified Purchaser

A Hidden Diamond in the Rough, Serpple does the job well. Competitors AI is a value-adding asset to the platform. 
Kripesh Adwani
Verified Purchaser

I think it's a decent tool that's available in the market now. If you don't have any keyword tracking tool yet, you can use Serpple specifically for tracking your keywords.
I liked this tool and I'm going to use it to track keywords for my websites and blogs. I tested it with multiple websites and thoroughly used all of its features. These include tools like keyword tracking, competitor analysis, keyword research, reports, and more.
After testing it out for more than a week and comparing its features with other SEO tools, I finally wrote this review.  Read more
Skyler
Content Writer/Blogger
I switched to Serpple from SE Ranking, and I couldn't be happier. Not only is it so much more affordable, but the keywords update more regularly and you can track more keywords for less.
The user interface is also so much nicer, and this is perhaps the first user friendly SEO tool I have ever used! I like how affordable Serpple is for beginner bloggers and small businesses. There are great value-for-money plans. Read more

Berroclock
Verified Purchaser

One of the best tools purchased so far. Perfectly designed Dashboard interface, a powerful competitor AI.
Dr EsFih
Verified Purchaser

A gem of an SERP Tool
Serpple is hands-down a great tool to get your Google ranking up
Its so useful to have all the metrics about our own Keyword scores and opportunities as well as those of our competitors, in one place.
Notifications is also such a great tool. We can set various triggers so to get an email whenever an important metric change happens.

Simple, time-saving, and easy to use with clear and good interface. And a complete and insightful Dashboard.  
Read more
InMotion
Verified Purchaser

Great SEO Tool
I love seo tools and have bought many from AppSumo. Serpple is simply one of my best purchases. It's so easy to set up and start tracking Keyword positions. The interface of the dashboard is so well-designed and professional. It just shows how attention they pay to the details of every aspect of user experience and that's worth more than 5 tacos to me!
The new AI competitor feature is very powerful and saves me a ton of time (One tiny issue: I added the same competitors twice so had to delete the duplicates. This should've been done automatically. Hope it gets fixed soon)
Nirmitha
Verified Purchaser

I really love this tool, because it gives you a reasonable amount of keyword to track with each tier (unlike other tools on Appsumo).
The UI is modern and very well designed. There are some things to be improved, but overall it's a great keyword tracking tool. 👌🏽👌🏽👌🏽

A lot of small businesses struggle with organic traffic growth because they can't afford to hire an expensive SEO consultant, and they don't have the time to learn all the latest techniques.
Not being able to afford a good SEO consultant or not having enough time to learn all the latest techniques can hurt your business' growth potential.
Serpple is a SEO tool that gives you powerful and accurate data on your website's search engine rankings.

Alexander Loz
Verified Purchaser

I love this tool. With Serrple you can measure if your SEO actions are giving results or not, being able to see if the KW ranking is getting better or worse.
I hope they continue to develop, the tool has a lot of potential.

Hello my friends, I am using a tool called Serpple for my organic keywords position tracking. I am sure you will  
Read more

Shanakkian K
Digital Marketing Specialist
Here is the list of top tracking SEO tools that offer you the required data to stay on track with your performance. 
Read more
eric3173
Verified Purchaser

I'm someone who keeps looking for new tools to help me with monitoring my rankings. Serpple claims to have 99.5% accuracy and monitors the exact rankings of my keywords. So far, I'm impressed. And, it is so useful in helping me understand my website's efficiency over time
The tool is quite easy to use and the results are really accurate as promised.
McKenzie
Verified Purchaser

Great replacement for Serp Robot
My annual subscription to Serp Robot expired last week, so I looked on AppSumo for an alternative and found Serpple. It's been a good experience so far, and I won't be going back to Serp Robot.
My one wish is that you could sort keywords by the date/time that you added them to Serpple.
nomadiccows
Verified Purchaser

It has been 5+ years in the SEO industry & of all the SEO tools. I tired, Serpple is the best.
More loyal customers. Most amazing reviews.
Reviews made you curious? Ready to discover what makes Serpple a sought-after SEO tool?