Get Your Pages in the Right Shape for Better Organic Visibility
14 Days Free Trial  |  Cancel Anytime
Ignite Your Content Writing with Confidence
Kickstart publishing content and observing how Google interprets and presents it to users. Study Google's recognition patterns and continually refine your content until you attain and conquer your desired results, aided by Serpple SEO content audit.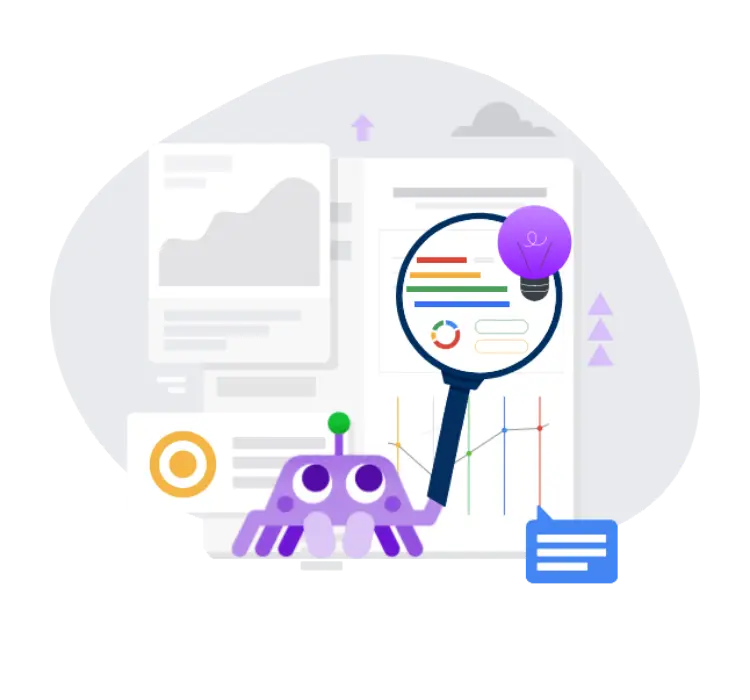 Page Content and Visibility Management in One Centralized Hub
Experience the centralized hub for efficiently managing all your pages with optimized content and automated Google Index Checker. Serpple On Page SEO Checker groups your pages based on your keywords and allows you to audit content for SEO, page by page.
Ensure Effective Keyword Grouping for Pages
Serpple takes the initial step of grouping keywords that are ranked for your new pages. Following this, it conducts comprehensive audits using multiple conditions to ensure that the content is tailored to the appropriate search intents.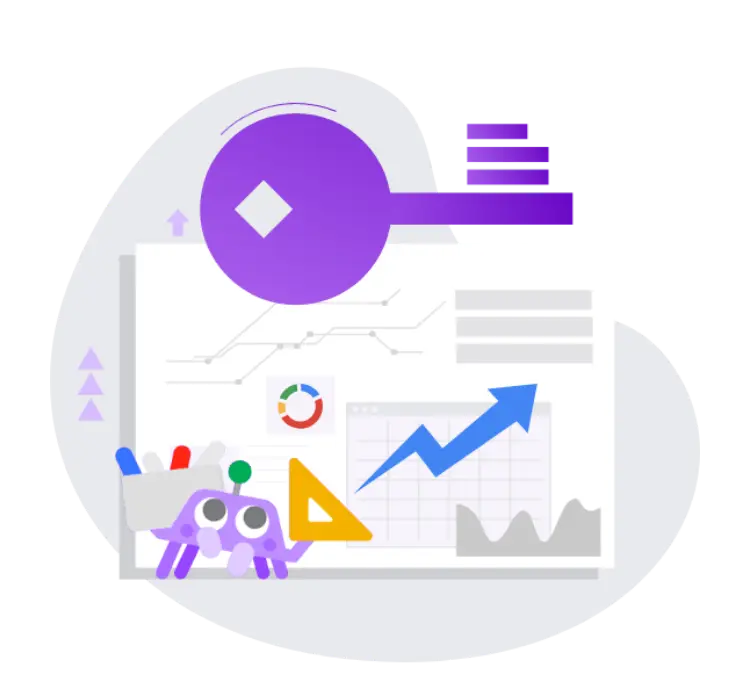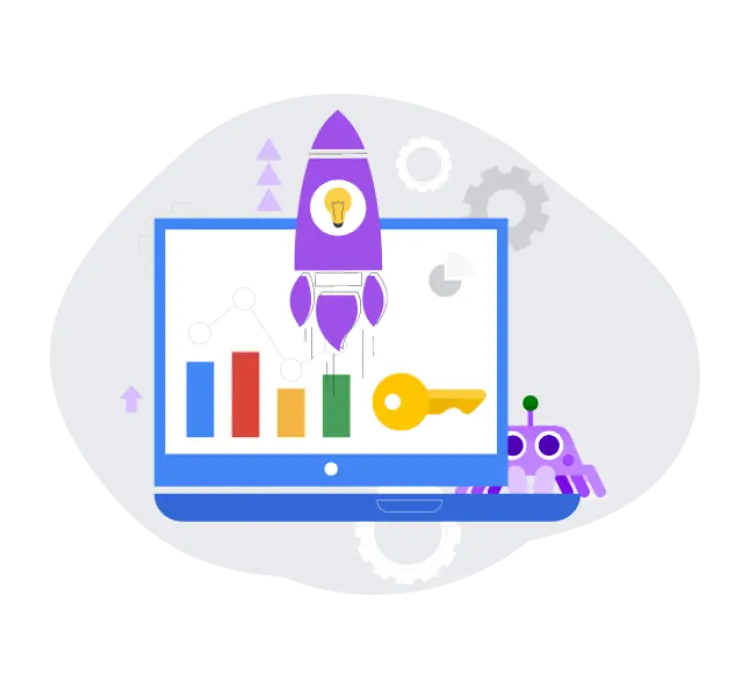 Take Control of Page Audit through Right Keyword Selection
Propel your audit by conscientiously choosing the primary and secondary keywords from the list of pages grouped with ranked keywords. Serpple's On Page SEO Checker audit starts from basic to advanced levels, covering an extensive checklist for on-page content optimization to get best SEO results.
Optimize Content Once and Focus to Successful Link Building
Mount proficient quality content for driving traffic and consistently optimizing it for even greater results is an ongoing endeavor. However, ensure in aligning your content with Serpple's top SEO guidelines, permitting you to enhance on other crucial aspects like link building.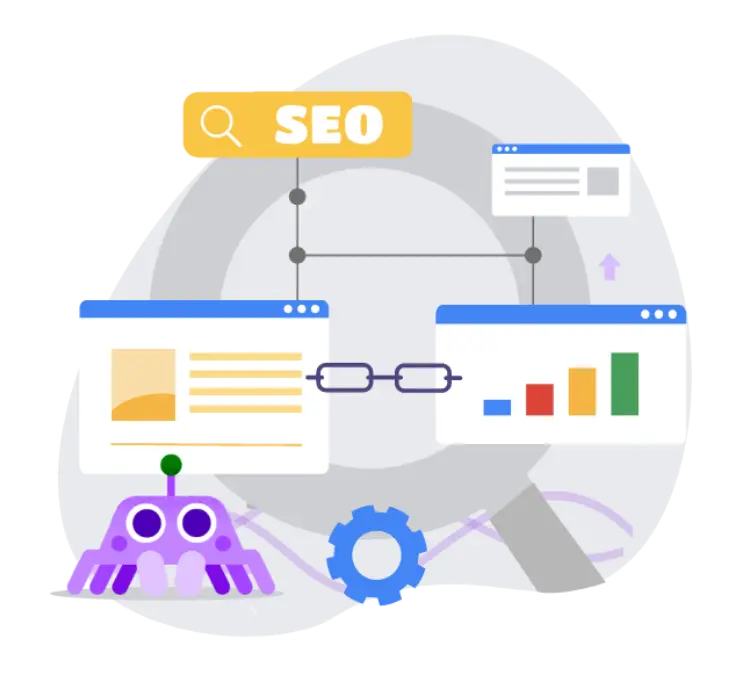 Spot Lights of Serpple SEO Content Audit
Keywords Grouped Pages
Get all your Business website pages automatically Systematized based on ranked keywords and SERP outcomes.
Administer All Pages
Easily add and manage website pages and keyword groups to predict SEO content score.
Stepping To Advanced SEO Checklist
Performing Content Audit from Basic level to Advanced SEO level, all in a click.
Steer Focus Keyword with Ease
Control primary keyword easily for different pages, manipulating entire content audit for your business.
Unlimited Audit
Reshaping every webpage of your business better with Unlimited Auditing Privilege.
Get Apprised For New Pages
Promptly, get Informed for page Reaudit, when your webpages are ranked for any new keywords.
Content Audit for SEO
Systematically analyze and assess all the content on the specific page associated with your focus keywords.
Check SEO Fixes
Monitor and manage all the fundamental on-page SEO factors for the page related to your focus keyword.
Hit the Perfect Score
Perfectly optimize your existing content to improve the online presence of your new pages.
How Serpple's On Page SEO Checker Improves My Keyword Ranking?
Even though Google releases its updates every quarter, one thing that remains constant is the content and keywords associated. Search intents play a vital role in Google search and significantly impact your content. Serpple offers a globally accepted checklist for your website content audit, which will undoubtedly improve your keyword rankings.
Do I Need to Install Any Script for My Website Content Audit?
No. Serpple will automatically crawl the content that is publicly available on your website. We crawl your website like any other search engine crawls and so there is nothing to do from your side. You don't need to install any script for this and it's one hundred percent safe and secure. Google Index Checker is also verified by Google GSC API.
How Long Should I Wait for One Page Audit?
You can acquire a page audit within a few seconds. Yes. Serpple audits your pages instantly. We have a specialized queue system for the page audit request and its works in a first come first serve method. On a busy schedule it may take a few seconds to a few minutes, but in most cases it will be completed within a minute.
Should I Follow All the SEO Content Audit Checklist?
It depends on the nature of your web pages. Serpple combines all the checklists and conducts a comprehensive content audit. There are checklists specifically added to optimize blogs for SEO and that is not applicable for website pages. You have the freedom to choose whether to follow all or none.
Is There Any Limit on the Number of Content Audits?
No, your pages can be audited without any limits. It's limited only to the number pages for your account. For example if you use a starter account, you can audit only 10 pages. But those 10 pages can be fixed as per the Serpple's Content Audit suggestion and can be audited repeatedly with no limits.
Is it Possible to Audit All My Website Pages?
Yes. But remember the page limit varies as per the account. If the total number of pages is within this page limit, you can audit all your pages. Serpple automatically finds all your pages if they have any keywords that got ranked in google. The pages which are not ranked, can be added manually with associated primary and secondary keywords.
Why isn't My Content Ranking Well?
Discover the Reason by Auditing Your Content with the
Top 20 Globally Accepted SEO Content Checklist.