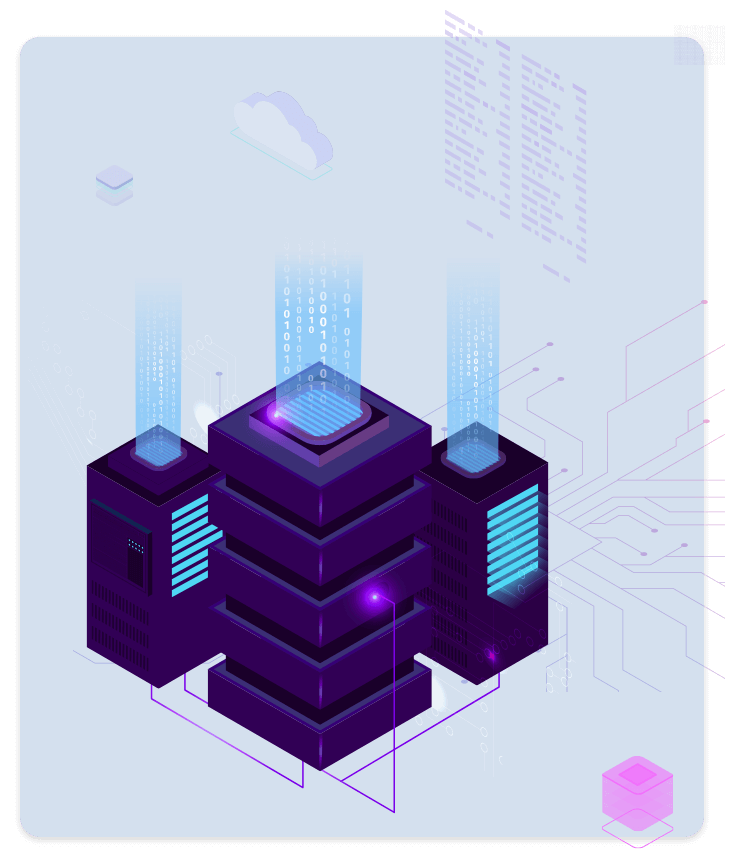 Advanced Serpple Features - Lot more than keyword Rank Trackings
The entire system is built with modern technologies. Our meticulous forecasting lets us focus on futuristic features to support the subscribers for a longer run. Our platform and infrastructures are created with the intension of giving the customers an uninterrupted service all the time.
Quick Launch
Your project with targeted keywords can be added within a few minutes using an easy wizard
Tag Management
Group keywords using needed tags like region, location, etc. View those grouped keywords with tags in the grid
Custom notifications
You can get notified of changes in specific features of your choice such Serpple score, Google ads, etc.
Multiple Project
You can handle multiple projects as per your plan and each project will have separate notifications settings
Scheduled Reports
The reports can be automated based on your desired schedules and you can get them emailed to you
List and Grid View
There are two different keyword views. Grid, based on device, country, favorite, tags, etc, and a list with all SERP metrics.
Keyword overview page
Detailed info such as search volume history that is not viewed in the list and grid can be found on the keyword overview page.
Basic Domain Information
Some important information like domain expiry date and a lot more can be seen under each project.
Accurate Positions
Serpple assures 100% accurate keyword ranking positions be it any custom attributes you pick
Complete SERP Features
Almost all required SERP features like featured snippets, knowledge panel, video, search volume, etc. are provided
Serpple Score
A score to evaluate your overall organic traffic performances based on your keywords positions.
Export Keywords
You can export your keywords and its report in different formats like PDF, TXT & CSV.
SERP Pages
Each keyword's latest Google SERP page can be viewed as it's shown in google in the HTML format.
Automated Tracking
Automated keyword rank tracking gets promptly scheduled to your local time to make your morning datafull.
Instant Position Refresh
You can instantly find the keywords' current position using the instant refresh option for one or more keywords
Competitor Conquesting
Set your brand keyword and country, Serpple will email you when anyone runs ads for that particular keyword.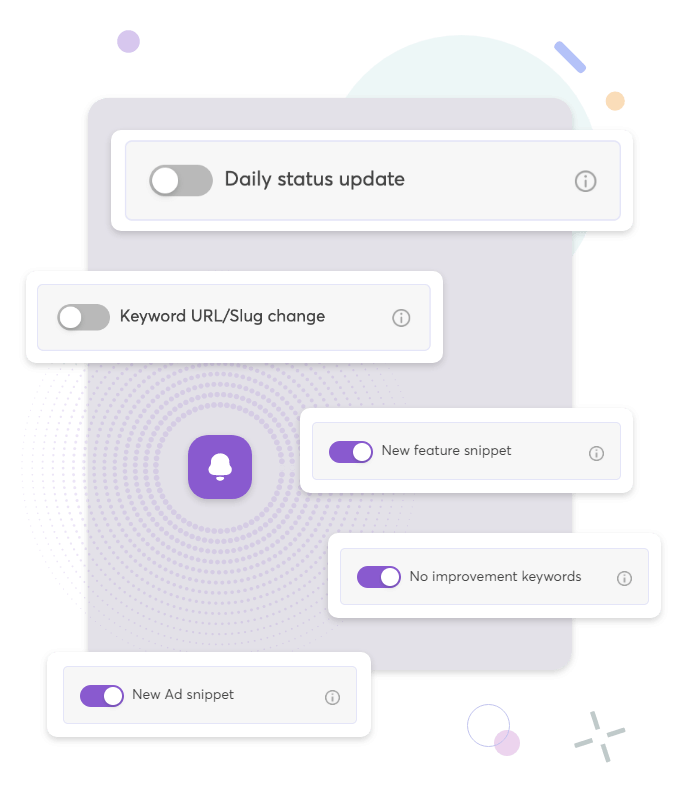 Control your email notifications
Configure different SERP triggers for email notifications
Around eight different triggers can be enabled or disabled for notification
No other emails will be sent except the configured email triggers you choose
Don't search for important metrics
Showing significant SEO metrics in different places is not good for any SEO tool. Tracking key metrics in one place will save your time. SERPPLE has widgets in the dashboard that is loaded with the most important metrics. All in a single place!
Improved/declined keyword counts for 12 days
Bar chart metrics of all keywords positions
Serpple Score based on the recent rank update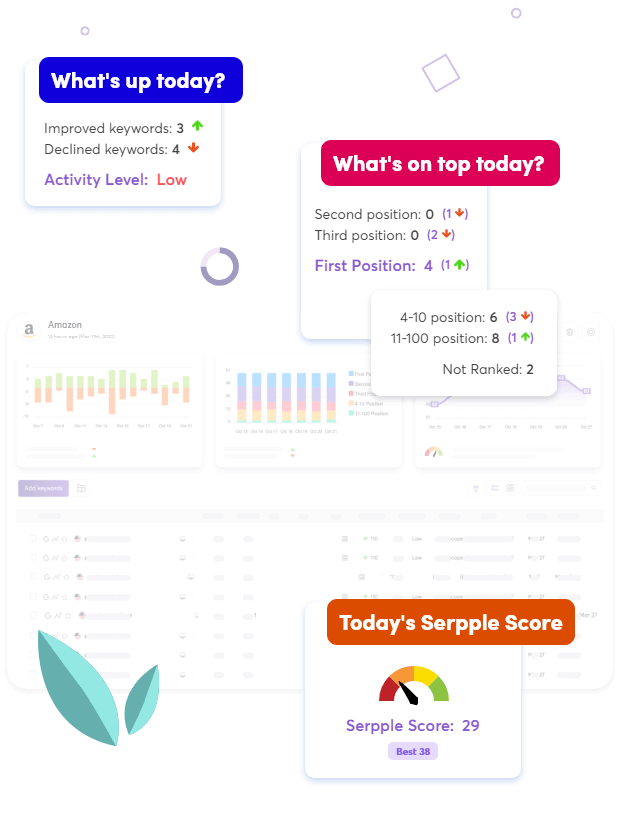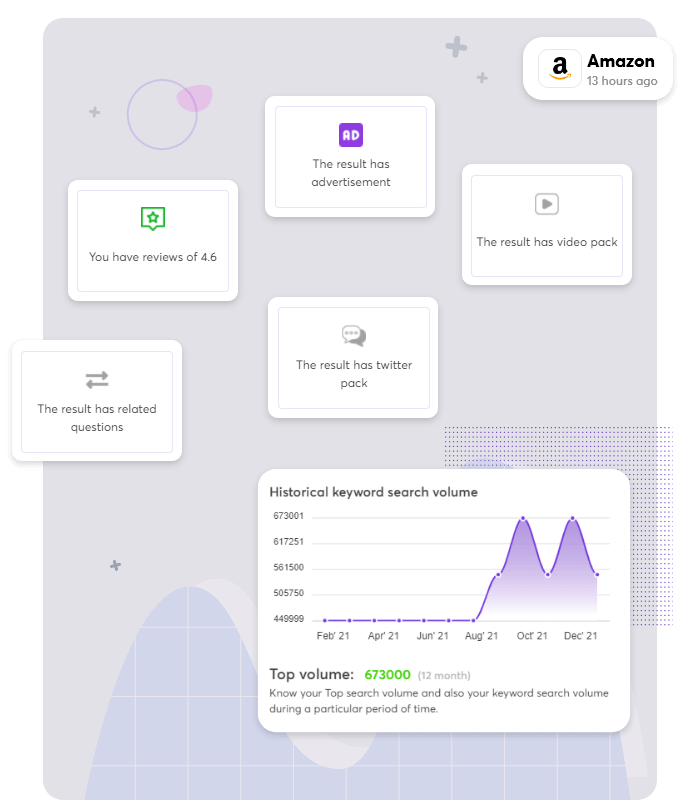 All keyword metrics together
One year's search volume history for each specified keyword
list of top 10 competitors, current SERP snippet and the best SERP Snippet (based on position)
All the Google ads run your competitors along with their ad's position
Customers are our inspired partners in mission!
I've been following up this tool since the early bird registration. Though it took some time, the tool came really good. I feel lots of differences from other tools. This tool will go for miles and Good luck guys.
SERPPLE APP - Perfect SEO tool for tracking all the keyword ranking metrics and what I like it's accurate and suggests to us which keywords are cannibalization too. I tried many free tools at beginning of my SEO journey but SERPPLE is my favourite.
It is so easy to track search ranking belonging to your keywords. You can even select which localised version of the search engine you use to track the results.
Serppling will make you lazy! Try now!
No credit card required. Start with our free plan today!