Protect Your Backlinks with Easy Backlink Monitoring Tool
14 Days Free Trial  |  Cancel Anytime
Easily Monitor Your Hard-Earned Backlinks
Link building constitutes a vital aspect of SEO. While link building outreach remains your responsibility, Serpple ensures continuous monitoring of all your backlink websites and promptly notifies you of any changes in your backlinks.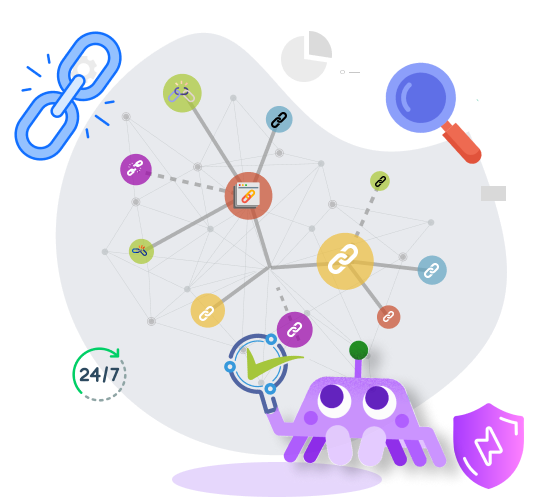 Setbacks in Monitoring Backlinks at High volume and Scale
When your link building upscales in volume and quality, it amplifies your keyword rankings and demands quite intensified backlink monitoring. Due to its dynamic nature, constant and persistent monitoring of backlinks is paramount, as any changes or losing backlinks there by impact directly your Google visibility. Here, Serpple backlink monitoring grants a solution for this.
Individual Project Backlink Management, Monitored Together
Simply Input processed and successful backlinks for every single project separately, then accompanied in monitoring all those backlinks collectively, at regular constant intervals. Your backlinks pass through a comprehensive check for each potential changes, for every three days.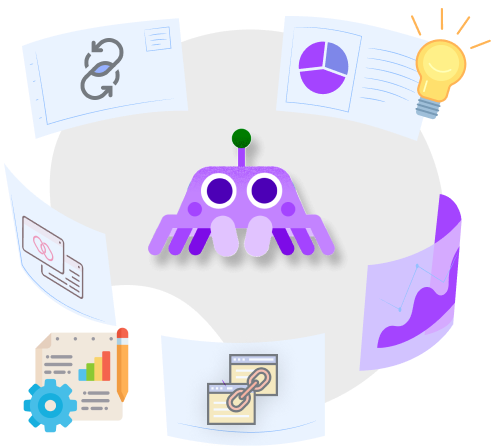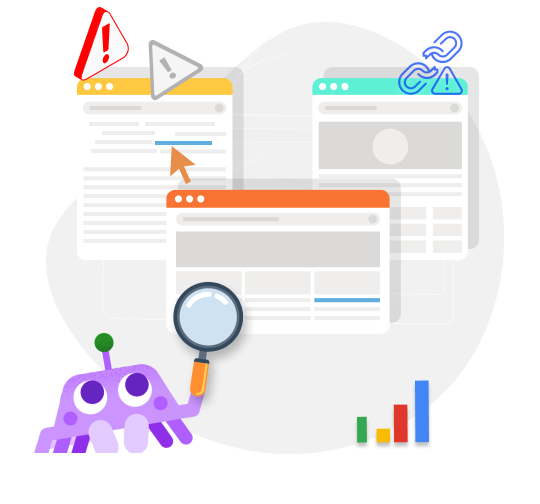 Put an End to Concerns About Lost, Broken, or Altered Backlinks
Serpple persistently monitors essential aspects and parameters of newly added backlinks, while keeping on eye on regular rank tracking. Tracking out backlink changes such as Broken links, Link removals, change spots in backlink types inclusive of sponsored, nofollow and dofollow links, all undergo routine checks. Acquire instant notifications, to show off any changes occurring in your backlinks websites.
Perquisites of Serpple's Backlink Monitoring Tool
Ease Feature of Automation
All your Backlink changes are automatically monitored precisely at regular intervals and prompted notified for every change.
Simplified Monitoring Process
Monitoring of backlinks occurs directly, allowing you to comfortably prioritize wherever attention is seek out.
Instant Notifications
Newly determined Changes would be marked with a red dot on the filter icons, facilitating easy cognizance.
Metric-Driven Backlinks
Observe each backlink's DA, PA and DR manually embodied on adding every new backlinks to your site.
Bulk Upload of Backlinks
Effortlessly upload your entire large backlink CSV file, Choose the preferred attributes and perform one-time upload.
Extensive Backlink Coverage
Serpple assures broad coverage in backlinks, with its Engine Overseeing 99% of monitoring backlink data.
Ready Rapid Steps For your Keyword Monitoring
Kick-off Backlink Upload
Perform uploading or importing your backlinks individually or in batches, triggering consistent monitoring.
Automated Monitoring
After upload or import, Serpple take control of the rest. For Every Three days, prompted with Automated monitoring of backlinks for your comfort.
Get Notified and Take Action
Serpple will give you prompt notification of any changes, identified in your backlinks across all your projects, stepping towards rapid actions.
What is All About Backlink Monitoring Tool?
Backlink monitoring tool referred to as a platform, used primarily to oversee all your backlinks data which are successfully explored through outreach processes, specifically designed for external link-building activities. This tool efficiently reduces the essentiality to maintain backlinks manually and does manual checks. 
What is the Working Mechanism of Backlink Monitoring Tool?
To demolish the demands for manual checks, on every individual backlinks for changes in target link, link types and anchor text, Serpple backlink monitoring tool, applies crawling, as like search engines. The tool parses webpages of your backlink sites, detecting any differences that arise between given information and their exact content.
Will I be Able to Monitor the Backlinks for Multiple Projects?
Definitely. You can take control of all backlinks for multiple projects, with respect to your account limit. But also, monitoring of backlinks seems to be confined independently to each and every project. This inferences that you could not add any backlinks from other different domains than the particular project's domain.
Why Should I use Backlink Monitoring Tool?
Backlink monitoring turns out essential, when you are launching a new website, onboards its expansive link-building efforts with their SEO team. It is crucial to efficiently manage all your project's backlinks and pick out the unexpected changes on your backlinks, specifically since the websites undergo constant updates posed by administrators.
How Do I Take Care of Backlink Management ?
You have the essential option for uploading all your backlinks with appropriate details of it. The backlinks of every project were individually managed. You sustain the potential for editing and deleting the backlinks. Backlinks could be added to suitable projects and the domain of target URL could not be changed.
What are the Project-Specific Limits for Backlink Monitoring?
The account limits are the universal ones, permitting distribution over all the projects. If your limit is 100, it could be utilized without project-specific constraints. For example, you can allocate 80 backlinks to a single project and align the remaining to others. This sort of flexibility makes you prioritize as required and you can assume upgrading for high account limits.
Engaged in Link Building?
Stop paying separately for backlink monitoring tools. Serpple consolidates everything seamlessly.