Advanced Rank Tracker to Discover Your Rankings with 99.5% Accuracy
Monitor the Exact Rankings of Your Keywords and Know the
Efficiency of Your Website Over time.
More than 2000 active SERPPLERS have made the right choice!
Are You Still Tracking Your Rankings Manually
Without a Free Rank Tracker?
Now, you can stay on track with the changes in your keyword positions.
To experience getting instant ranking data with absolute SERP accuracy,
A Few Random SEO Practices
to Avoid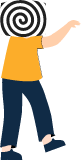 Choosing random keywords on your own, for your project.
Neglecting SERP updates while tracking your ranking progress.
Not tracking all the relevant keyword metrics while planning your SEO strategy.
Typical Manipulative Rank
Tracking Tools
Drives away your traffic with irrelevant keyword metrics.
Doesn't provide reliable keyword insights and drags down your SEO progress.
Delays your organic growth with inaccurate keyword position information.

Free of Cost!
Get your daily rankings, analyze your keywords, and
check your potential keyword metrics at your convenience.

Reveals rankings for keywords across 189 regions.

Crafted with more than 20 highly advanced SERP Features.

Add and track your keywords in just 3 steps.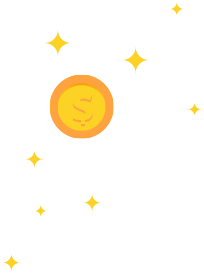 Keyword Rank Tracker that Uncovers
Your Site's Overall Visibility in SERP with Ease
You gain a birds-eye view of all the key SERP features for your potential
keywords from our interactive dashboard.
Are you eager to find out how your site performs in SERP?
Progress
Figure Out Your Overall Progress
Evaluate your overall progress with your tracked keyword rankings and fresh keyword metrics.
Quickly analyze the effectiveness of your SEO efforts.
SERPPLE Score measures your site's performance for your targeted keywords sharp as a needle.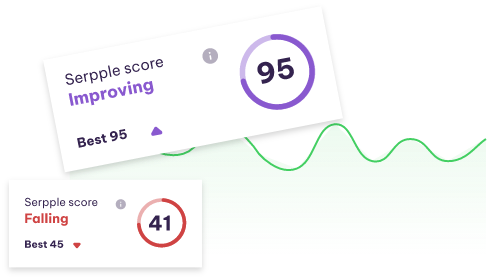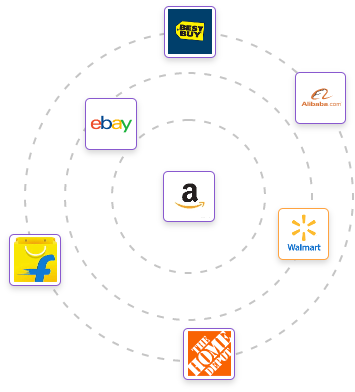 Competitors
Compare and Beat Your Competitors
Know your competitors' ranking for the same keyword.
Compare it with yours and gain a perception of your competitor's progress too.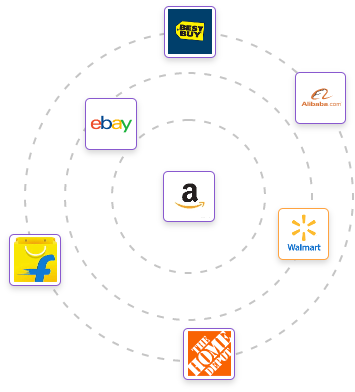 Track
Monitor and Tail Your Keywords
Get the needed SEO metrics for your keywords.
Sort your entire keyword metrics and view them either in a list or grid format.
Explore the SERP features of your potential keywords and their ranking progress with ease.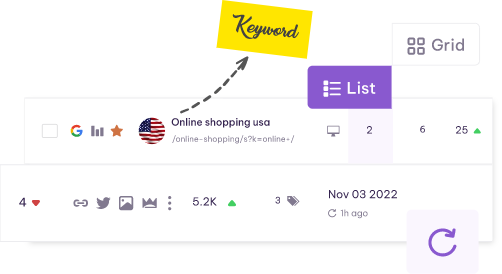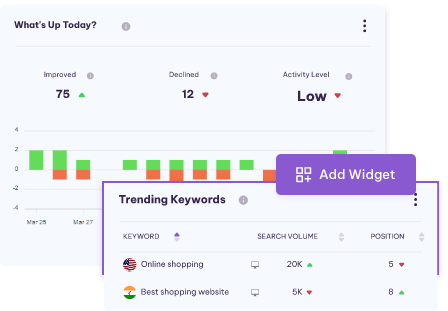 Dashboard
An Interactive Dashboard
Identify the top-ranking keywords of your projects and quickly observe your ranking fluctuations for all your keywords.
Form an effective SEO strategy based on the serpple score, trending keywords, and declined keywords widget.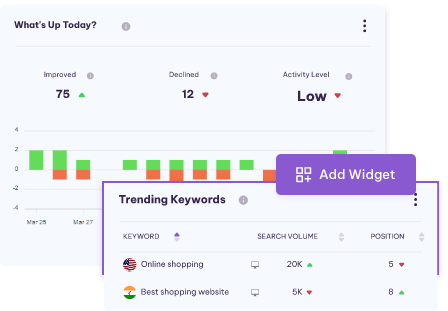 Over 1000s of Users Across the Globe are Being
the Steadfast Heartbeat of SERPPLE!
It is consistent SEO progress that sustains your dominance in your niche. And, we find
great joy and honor in being a good companion throughout your SEO journey.
I've been following up this tool since the early bird registration. Though it took some time, the tool came really good. I feel lots of differences from other tools. This tool will go for miles and Good luck guys.
Serpple is a good tool in terms of essential notifications. Other tools just give you the rank but not much details such as new ads, SERP features, etc. My preference is always serpple among other keyword rank tracker tools.
I am glad to know this tool and the founding team behind this great tool. Even before the platform went live, I've been impressed by its speed, UX design, reporting and looking forward to seeing all the other great features.
SERPPLE APP - Perfect SEO tool for tracking all the keyword ranking metrics and what I like it's accurate and suggests to us which keywords are cannibalization too. I tried many free tools at beginning of my SEO journey but SERPPLE is my favourite.
It is so easy to track search ranking belonging to your keywords. You can even select which localised version of the search engine you use to track the results.
Accurate track of rankings, Daily reports, Support, UI and Affordable cost compared to other service providers. Only problem is every time we need to change the locations to see local rankings
Most leading businesses are with us,
when will you?
Serpple was crafted not just to track your rankings but to ensure your organic progress with
reliable SERP metrics. Your SEO success is our purpose. All set to Start Serppling?
No Credit Card is Required.
Customer Support by Experts.
More than 2000 Users Can't be
Manipulated-Serpple is the Apple of their Eye!
See these reviews for yourself
Are you still not convinced? Give us a call on +91-7788996620
You can also book a demo with one of our SERPPLE Specialists.
Serpple is a highly advanced rank tracker that aids users to level up their SEO progress by tracking the ranking progress of their keywords with absolute accuracy and by precisely measuring their overall organic performance.
How does Serpple Stand Unique from the Rest?
Serpple stays unrivaled. In terms of its accuracy, our rank tracker lets you get 99.5% accurate ranking data. And, you can also measure your overall organic performance and stay updated with SERP changes.
Will I Get Any Future Updates Irrespective of My Subscription Plan?
Yes! You'll get updates each time we upgrade our rank tracker with remarkable features. It's a promise in disguise, we will be adding new features periodically.
Is Serpple a Free Rank Tracking Tool?
Yes! You can use our free plan. We don't ask for credit card details for the free trial. And, you can also get your Appsumo coupon code and become a lifetime user.