Rank Tracker - Serpple an Advanced Free SERP Rank Tracker
You can now track your keyword rankings too quickly on the trigger in contrast to other regular rank trackers. Serpple lets you experience the difference.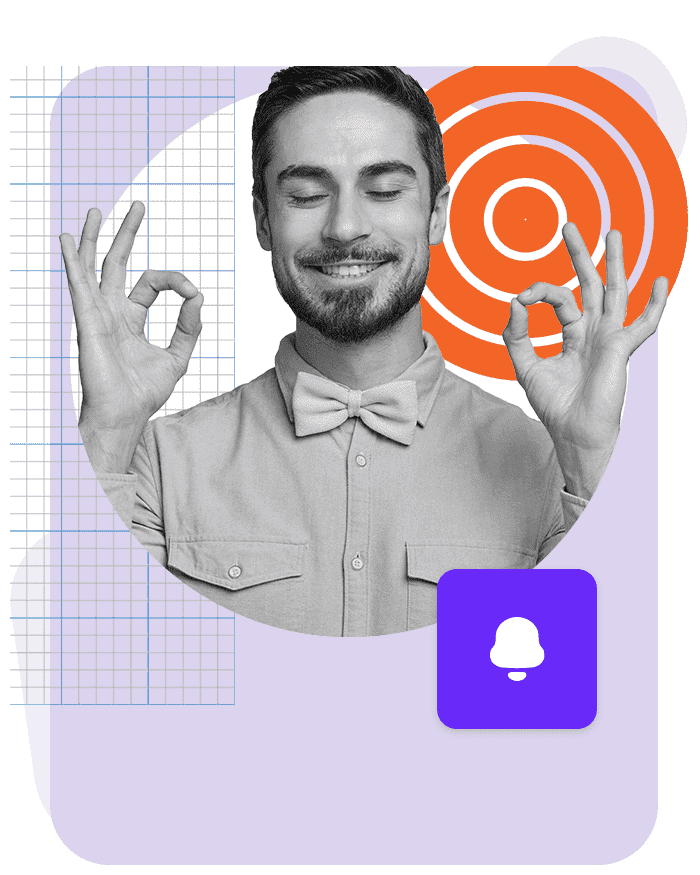 EXCLUSIVELY CONFIGURED
We strive to stay unique in all manner of ways!
Most email users find spam to be annoying. We will never let your inbox get packed with automated email on the keyword information

Notifications don't flaunt our tool's potential. It will not nag users with raking details, unless they ask for it.

Not user-friendly but data-friendly! The tool is data-driven and it aims to provide optimal user experience and unearth precise data
Built for Speed
Blend of Rapidity And Accuracy
Rank tracker at lighting speed
Our rank tracker is devised to come up with more accurate ranking details as quick as a flash, than other rank trackers in the market.
Quick keyword-position refresh
Accuracy gets assured by refreshing the keywords. It is like asking the tool for changes in the keyword's current position.

As efficiency is on par with accuracy, you can even add projects with hundreds of keywords in a jiffy.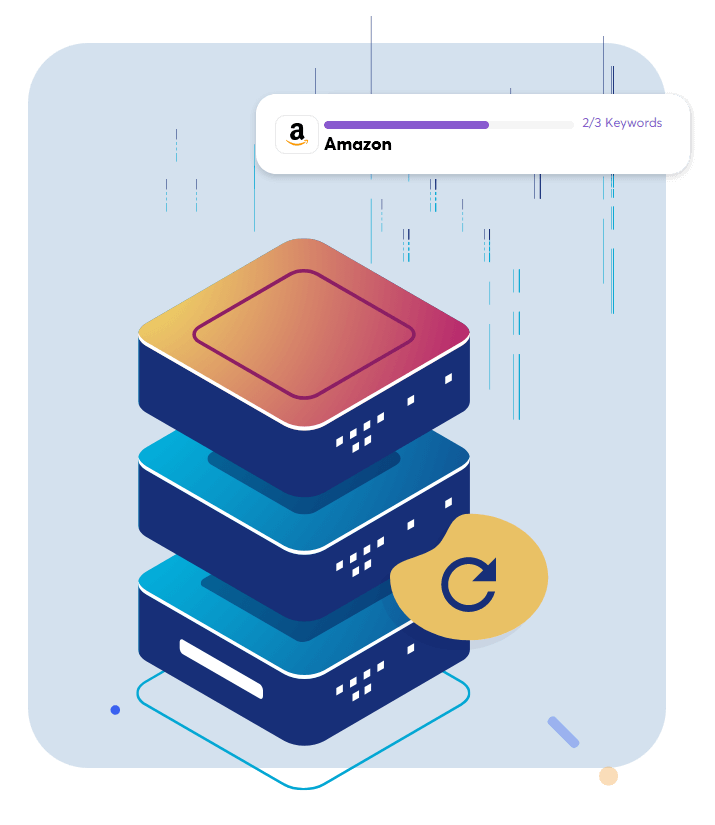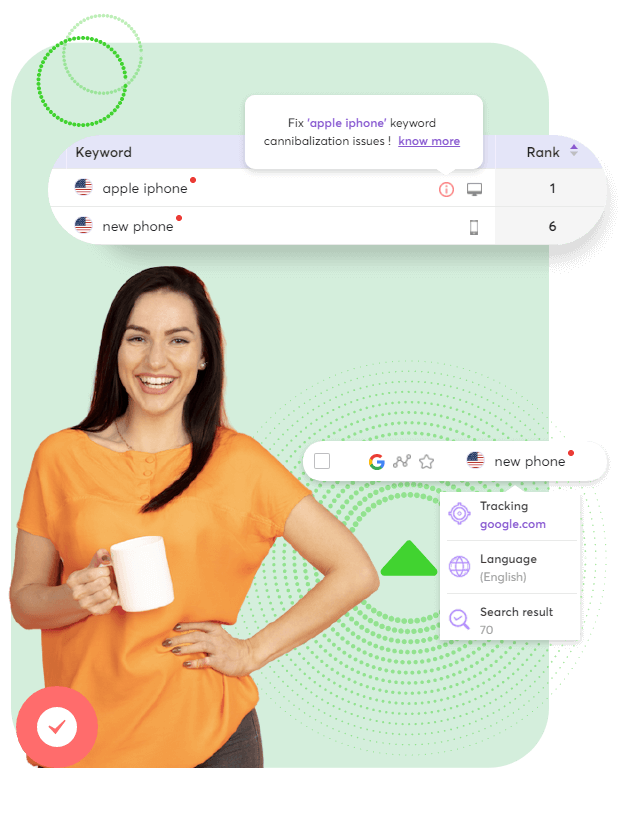 INSIGHTFUL DASHBOARD
Curated metrics for SEO Experts
Serpple can sense the needed metrics for day to day SEO activities. It's programmed to gather all crucial SERP information for your keywords from any project.
A dashboard filled to its brim with required information on each keyword and your overall organic progress.

Get every essential data like the change in search volume, change in ranking positions for a day or a couple of weeks, with one tool.
SERPPLE SCORE
An Alarm that everyone needs
There is no point in looking at average positions of your keywords. We know that everyone needs something else to know your overall organic performances.
What's the point in delivering just the average positions of your keywords when all you need to know is how to weigh your overall organic performances?
Alarm with overall organic changes
Sometimes, getting a few of your keywords on top will cheer you up while it overshadows those few other keywords that may have declined.
This Serpple score helps you eliminate this shortcoming. It is calculated based on the rankings of all the improved and declined keywords.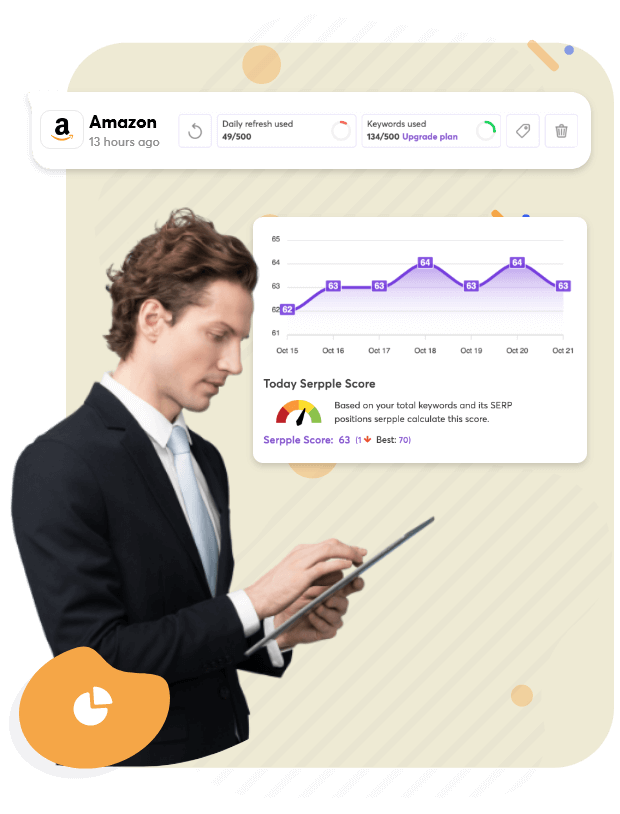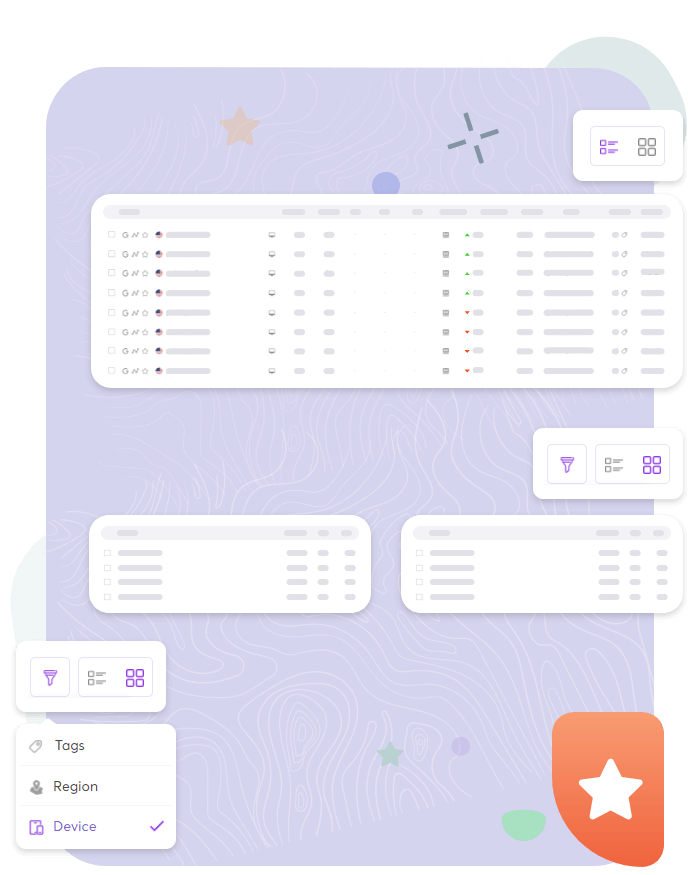 KEYWORDS GROUPING
List or Grid
Select your preferred view on keywords views. Each view has its unique value.

List view lets SEO experts get all the metrics in one column. And, they also get to choose what should be on the list.

Grid view presents keywords based on regions, tags, devices, favorite, etc. It will also display the keywords performance by showing the Serpple score of each group.
KEYWORD PERCEPTION
You don't know everything about your keyword
The keyword overview page lets you know everything from basic details of keywords attributes to vital details like, the top competitors, google ads running at present, etc.
The overview page provides the last one years' search volume for you to make a complete study on which keywords need your attention the most.
Competitors and their ads
The overview includes a list of SERP competitors who dominate and others who are on par with your website. It also shows your competitors running Google ads campaigns.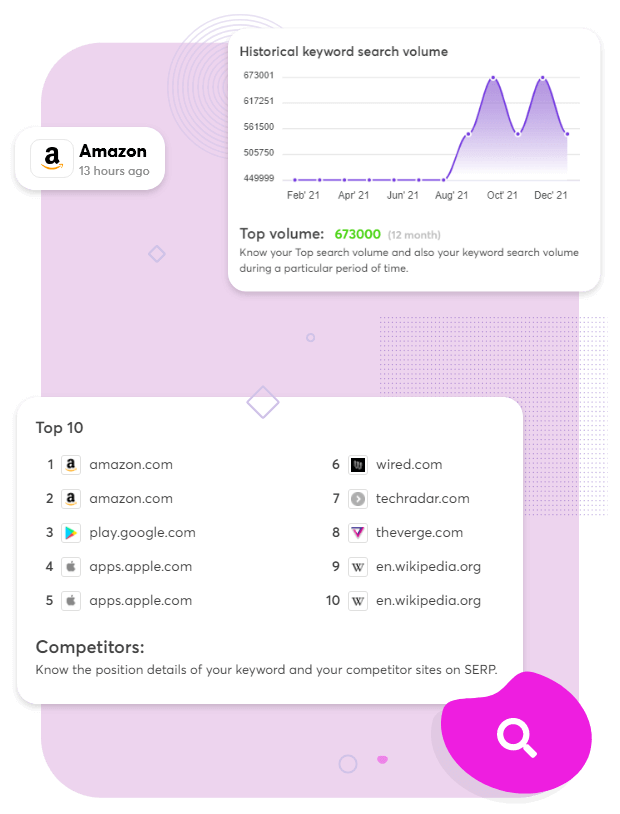 Stories From Our Customers
We strongly believe in the power of Word-of-mouth. Thus, we aimed at building an absolute tool and the best user experience.
I've been following up this tool since the early bird registration. Though it took some time, the tool came really good. I feel lots of differences from other tools. This tool will go for miles and Good luck guys.
Serpple is a good tool in terms of essential notifications. Other tools just give you the rank but not much details such as new ads, SERP features, etc. My preference is always serpple among other keyword rank tracker tools.
I am glad to know this tool and the founding team behind this great tool. Even before the platform went live, I've been impressed by its speed, UX design, reporting and looking forward to seeing all the other great features.
SERPPLE APP - Perfect SEO tool for tracking all the keyword ranking metrics and what I like it's accurate and suggests to us which keywords are cannibalization too. I tried many free tools at beginning of my SEO journey but SERPPLE is my favourite.
It is so easy to track search ranking belonging to your keywords. You can even select which localised version of the search engine you use to track the results.
Accurate track of rankings, Daily reports, Support, UI and Affordable cost compared to other service providers. Only problem is every time we need to change the locations to see local rankings
These guys are using Serpple Rank Tracker and they are more than happier ever
Never Stop Questioning!
We've nearly covered all that one needs to know before you start Serppling. If you need anything else apart from this, reach out to our agents on live chat.
How does Google Rank Tracker work?
We have developed our own engine to get to the actual Google SERP pages with the given parameters. From those actual pages, the ranks and other information will be parsed.
Can this Rank Tracker help with backlinks?
No. It's not an automated tool for backlinks or any automation to improve your organic traffic. It's an all-time monitor to check your organic metrics.
Can I try this tool without Credit card?
Yes you can try it. Use the 14 days free trial without adding your credit card details. When you are happy with the tool's functionality, choose a plan that suits your needs and then add your credit card.
Can I add multiple regions in One project?
Yes. You can add multiple regions and even multiple devices in one single project for different keywords or the same keywords. Our systematized grid view will show them separately.
Will I get future updates with my plan?
Yes! You'll get updates each time we upgrade our tool with remarkable features.It's a promise in disguise, we will be adding new features periodically.
Can I cancel my subscription anytime?
Yes! Your money is safe with us. In case you don't wish to continue using our tool, you can cancel the subscription anytime. You can connect with us and claim a refund for unused days of subscription.
Always under construction!
It's normal for a team that engineered a tool to keep adding features to it. But the team stands apart by finding what users miss and bring it into Serpple.
We understand what is missing from the most common rank trackers. And, that is what we focus on. Thus, each module is designed to present all you need.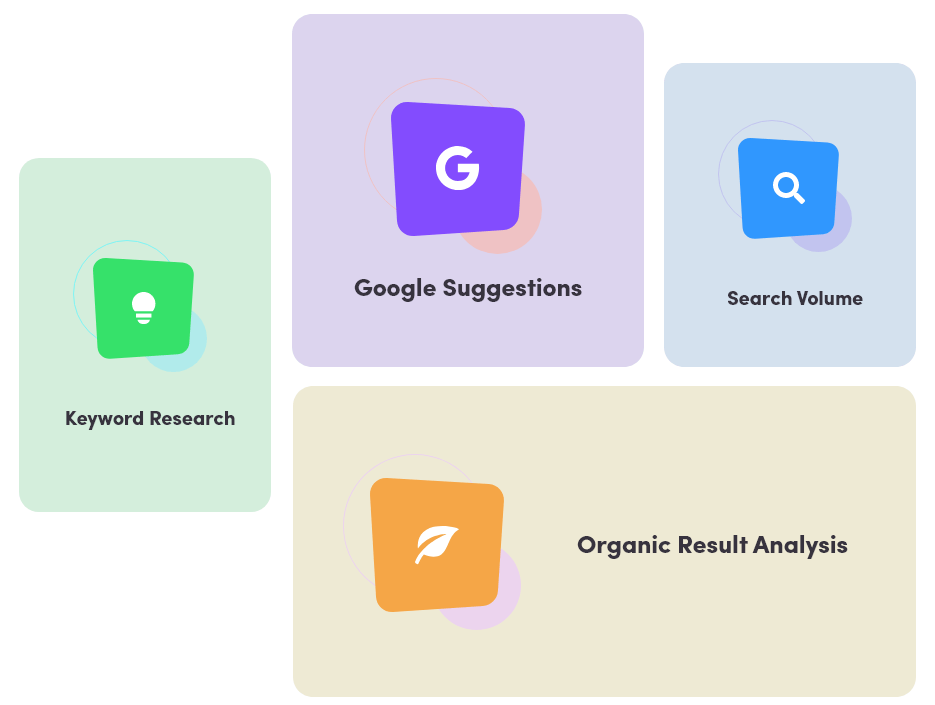 Our Stories & Latest News
When Google releases every core algorithm update, the whole SEO
We have all experienced it, don't we?That feeling of "meh"
All of us know "eat" is the action of eating
Serppling is the promise of an experience!
Start with the 14 days FREE trail today without any credit card information.