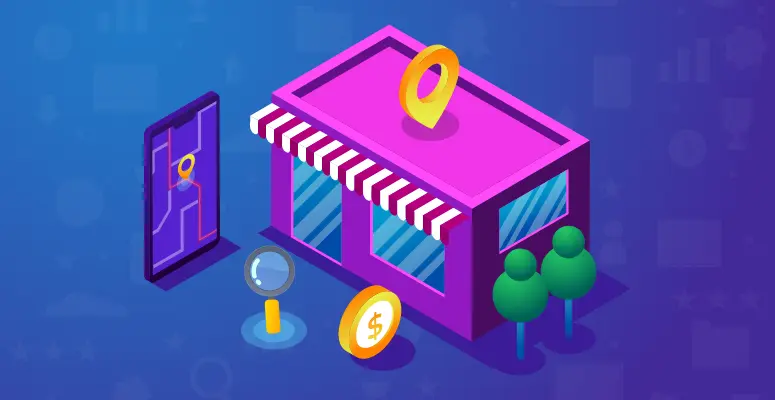 What is NAP in Local SEO?
Well, the straightforward answer is, NAP stands for Name, Address & Phone Number in Local SEO.
But Why does it matters to your local SEO? How to check your Local SEO NAP & how can you correct your it?
We will try to answer all of the above questions in this blog.
Local SEO is one of the most important parts of a successful SEO campaign.
It is a process that helps local businesses rank higher in the search engine results pages for their desired location.
If you think about the things that matter the most for showing on the local SERPs. Basically, half of the battle is on Google My Business (GMB).
Google My Business is the king of Local SEO. It's super critical to have a great google listing for your local business.
But the rest of the formula is what your local SEO NAP looks like on all of the other business directories. 
You put those two things together, you have the equation for local SEO dominance.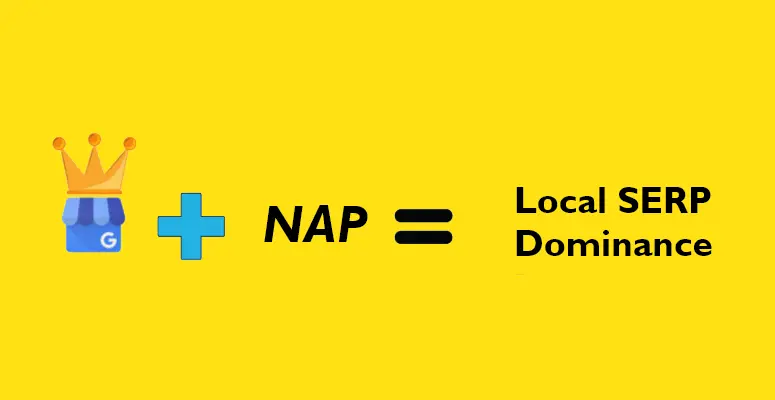 Some Crazy Statistics about Local SEO NAP
There are 5.6 billion searches daily on google out of which 46% have local intent 
97% of the consumers  check the company's online presence before visiting it physically.
50% of local searches on mobile device results in a physical visit to the local business store within 24 hours.
28% of the local searches results in a purchase.
Many of these searches trigger the "local pack" on SERP (Search Engine Result Page).
"Near Me" Searches have increased more than 500% in the past few years 86% of people rely on the web to find businesses in close proximity.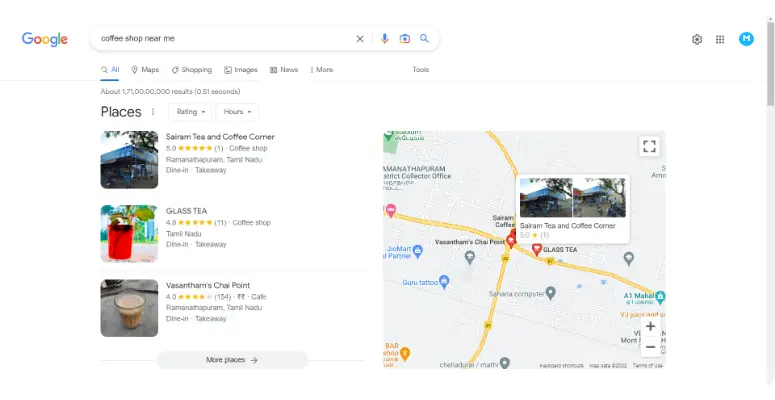 In the above local pack, we are looking for "coffee stores near me" within that map widget which is in close proximity to me.
At approximately the first position will get ~25% of the whole clicks, the second position gets ~14% of all the clicks, and the third spot gets just under 10% of all the clicks. 
This is actually a pretty conservative estimate and that adds up to ~49% of all the clicks.
This concludes that 1 out of 2 clicks will go to one of the results in the map pack. And this local pack appears in 93% of all the searches with local intent.
What is Google's Idea of  Ranking a Local Listing at the Top?
Search engines are constantly in search of the best content (that is useful, unique & relevant) from the most trustworthy organization (with high authority) to answer the questions that users have.
Why? What are google's motivations for this?
Every time google serves a search result that successfully answers somebody's question, that person will keep using google & which effectively continues to hand money over to google. 
Since 80% of all their revenue which is 150 billion dollars a year comes from advertising.
Hence, google is super dependent on people continuing to use and trust google search.
Where is the Local SEO NAP in my Google My Business Profile?
So, if you are setting up Google My Business Profile after you have verified ownership, you need to hit the Info section.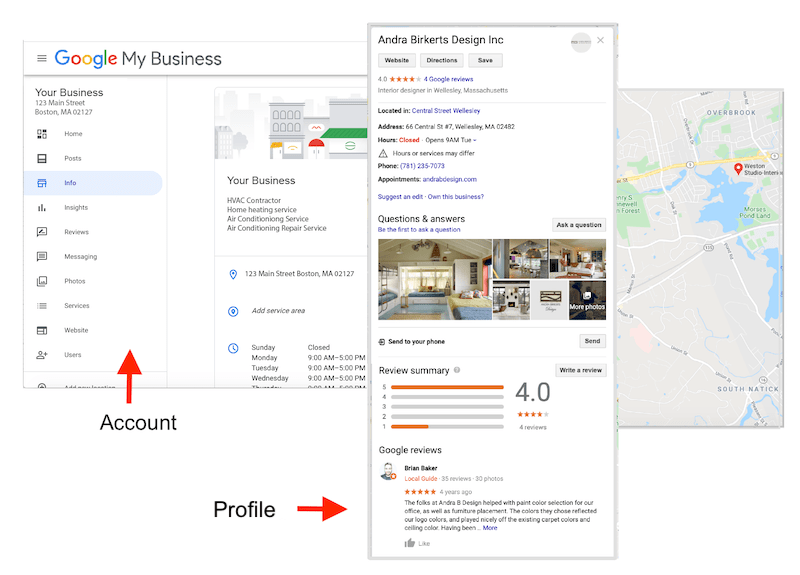 You can see your Name, your address, and your phone number. This is your NAP.
But what about all those other directories, there are like 60 others that are out there.
How to maintain consistency in them?
You should review your other business directory listing for NAP consistency.
Google is more inclined to trust businesses with consistent listing because they have the Authority.
Even though a bunch of people won't be checking out your city pages or yellow pages directory business listing.
But if they all show the same Name, Address & Phone number that is going to tell google that hey, I can trust this business, I should be more likely to show this business in the local 3 pack.
So, there are places like Yelp, Bing places, Mapquest, yp.com, apple maps, and more.
After you reviewed your local SEO NAP consistency in other directories, its time to fix them (if they aren't consistent everywhere)
Common Issues with NAP Consistency & Solutions
Here are some tips for local businesses to ensure NAP consistency
First and foremost, try to stick with the same business name, phone number, and address.
Still, if you change any of them, be aware of this to google search by updating your listing across all the platforms, social media, blogs, etc.
Make sure your business doesn't have unclaimed citations.
Avoid duplicate listing on the same platform as this may confuse google about your business.
Use NAP information in the local schema and upload this to the home page or about us page of your website (if you have one).
Google can relate a local business to all listings via the local schema.
Ensure the Local SEO NAP Consistency
Local SEO NAP consistency is one of the hygiene works that need to be maintained in order to dominate local SERP.
It is one of the most important factors for search engines to rank your business.
When you create a Google My Business listing on the internet we recommend you do the following:-
Although abbreviations are good when mentioning business names across the web, eventually this might confuse google. Hence, try to keep your business name the same across all brand mentions.
Use the same phone number when listing your business.
Maintain the spelling and format of your NAP.
It is the goal of every business to remain at the top of search engines. Maintaining SEO NAP Consistency is the key to achieving that goal.
Wrapping Up
Now that you know What is NAP in Local SEO and how to ensure Local SEO NAP consistency, note that Local packs are an important feature that you need to count on while monitoring the visibility of your business SERP.
Be it a startup or big business, you need to monitor not just your organic presence.
There are these fundamental SERP features one shouldn't overlook.
So, to monitor both your organic rankings and your presence on SERP with accuracy and without any hassle, Start Serppling.
Explore all the rich SERP metrics you can track and monitor in a single platform.
Eager to know more about Serpple google rank tracker or need to discuss your opinions on this topic? Join our Facebook Community.