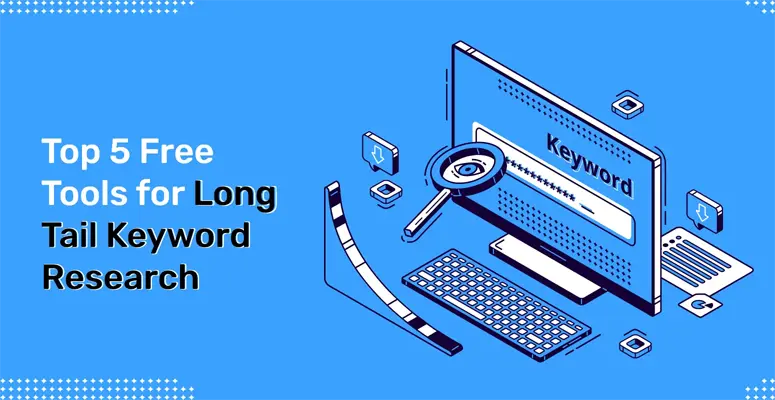 To rank among the top 10 positions on the SERP for a standard, generic search term, we are facing a lot of competition.
That's when we SEOs opt to target lengthy, highly-specific keywords while conducting keyword research.
In February 2023, our blog on 14 Google E-A-T Myths that Every SEO Should be Aware of ranked #1 for a long-tail keyword.
Then, our team observed and inferred that Google's search rankings of the #1 search result earned 33 percent of search traffic, while the search traffic of the #10 search result on the SERP was less than 3 percent.
What better proof do you need than this to believe that focusing on long-tail keywords is one ideal way to improve your Google ranks?
As per data from Ahref, 94.74% of keywords get only 10 monthly searches or fewer. And, 0.0008% of keywords get more than 100,000 monthly searches. Among these long-tail keywords account for over 90% of search queries.
Obtaining that traffic pool can be incredibly profitable. The greatest SEO advantage we've now is identifying, targeting, and ranking for such long-tail keywords using authentic and free keyword research tools genuinely and cost-effectively.
In this post, after much analysis, we've for you the top 5 free tools for long-tail keyword research that can help you fine-tune on the top-performing long-tail keywords for all facets of your business,from product pages to job descriptions.
What Are Long Tail Keywords?
Long tail keywords are lengthy simple search terms which allow search engines to readily identify what words searchers must know about and also why they want to know them.
These long-tail search terms offer low competition, low search volume, and specific searcher intent.
Also, these keywords' terms need to be longer (3+ words) than most other keyword types.
For example:
"Keyword research" is a short tail or seed keyword.
"Top 5 free tools for long-tail keyword research" is a long-tail keyword example.
Such lengthy keywords are usually well-thought-out queries that are in the form of questions, phrases, and sentences.
They're three or more words long and the term "long-tail" points to the "long tail" just a visual metaphor for the shape on the distribution graph/search demand curve.
While performing our keyword research, we get attracted by the short tail or head keywords.
These keywords are likely to have a high search volume, grabbing the attention of many SEOs and digital marketers.
When queries around a topic get narrower, the search volume decreases while the likelihood of conversion increases.
And, users who search for such individual long-tail queries, though less in number, contribute the long-tail keywords to make them the prime nugget of all Google searches.
Why Rank for Long Tail Keywords?
The answer is rather straightforward— When people need a solution for their specific query, they search for it online.
So when a user types a keyword or search phrase into the box, Google comes up with relevant results determining how useful, and authoritative each page is for a given term before ranking it on SERP.
Whereas, using Long-tail keywords makes your need more specific and targeted resulting in expected Google search results matching the searcher's intent.
We are aware that just fewer websites compete for high rankings on the Google SERP.
This makes it much more comfortable to rank for long-tail keywords than for other keywords.
Because of the immensity of the internet employing such more specific terms, makes the job of finding your audience easier for any particular niche.
So, concentrating on a group of long-tail keywords can result in a great deal of traffic altogether. Though these keywords are used less in search, the user who finds your website using them is more likely to choose your service or product.
Learn more about the power of long-tail keywords and expert strategies to rank higher on SERP using them.

Which are the Best Free Tools for long-tail keyword research?
We've reviewed for you the best options available today to find the long-tail keywords for free. Let's now uncover the top 5 free tools for long-tail keyword research,
1. SERPPLE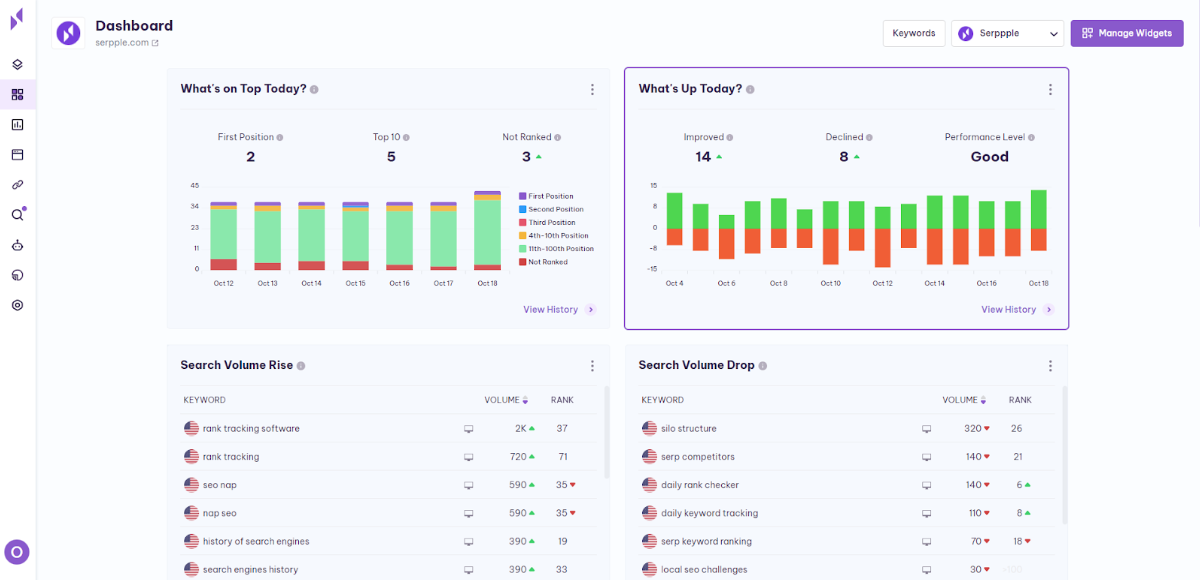 Serpple is one of the free tools for long-tail keyword research. It has an excellent keyword explorer module that's renowned for its user-friendly interface and accurate metrics.
It lets us perform an in-depth analysis of your long-tail keywords, exactly like looking up a Google planner.
And, then we've got the data from Google's keyword planner which gives the most sought-after metrics like search volume, high CPC, and low CPC.
The free tool for long-tail keyword research lets us analyze the chosen keywords with up-to-date metrics.
We can find the specific long-tail keywords' global search volume and also the trending topic related to our query.
And, we can also infer the SERP features like featured snippets, ratings, reviews, etc. apart from the organic results on the SERP of our targeted long-tail search term.
We also get to view the snap-shot of the top Google result on the SERP for our selected long-tail keyword.
This isn't all. We get search volume history, autocomplete predictions, and relevant keyword data to research well before we cling to any chosen keyword.
Another unique benefit of using this tool is having finalized the keywords add to our keyword cluster.
Yes! We can form keyword clusters and also manage them effectively by sorting them into groups based on the intent of each long-tail keyword we choose.
Coo! What else? Serpple's keyword explorer is designed to fit the needs of any users who aspire to make smarter decisions and optimize their SEO and content marketing strategy.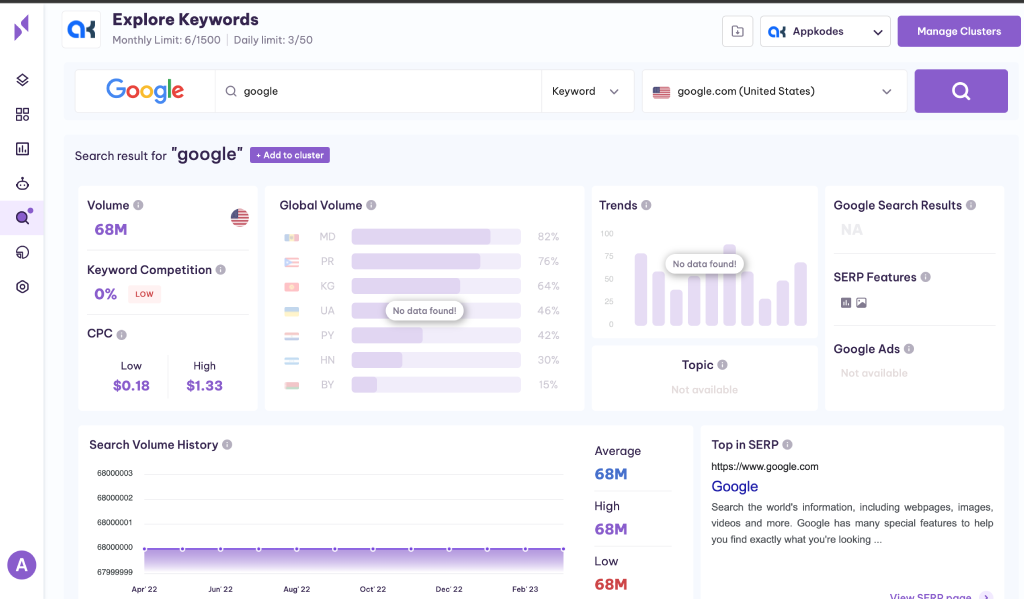 Key Features
Explore your long-tail keywords with 99.9% Ranking Data Accuracy.
Get precise metrics of your search volume, CPC, and more.
Know the competitive score of Ads placement for the chosen long-tail keywords in your location.
Mind read user audience intent with exact data dug out from Google autocomplete predictions and people also ask for action on SERP.
Dynamic graphs plotting the long-tail data let you visualize your SEO efforts.
Form Keyword clusters based on the intent of your search.
Make use of your keyword clusters formed to devise an effective content strategy
Note: You can experience all the features and the data accuracy of Serpple's keyword explorer in the Forever Free Plan. They never ask you to disclose your credit card details.
Here is how to track search engine rankings with Serrple.
2. Google Keyword Planner
Google Keyword Planner is a free tool for long-tail keyword research offered by Google.
It helps you with the effective planning of your search engine marketing (SEM) campaigns.
By using it to find long-tail keywords related to your product or service. You can also monitor how competitive those keywords are, and estimate their traffic estimates for pages targeting those long-tail keywords.
The Google Keyword Planner is available to us both as a web application and API that lets us stay up-to-date on the latest trends and fetch new keyword ideas.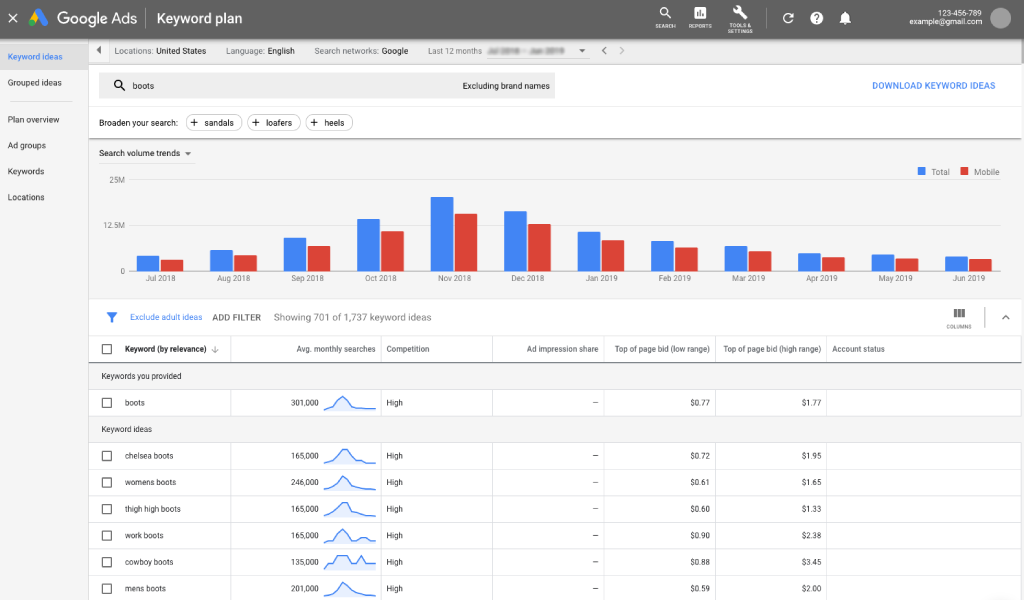 Key Features
Find new keyword ideas.
Estimate how much traffic long-tail keywords could bring in.
Observe the difficulty of ranking keywords in Google's search results.
Identify the exact long-tail keywords to target for your site with rich metrics.
Gain needed information on how often people search for a long-tail keyword.
Monitor your long-tail keywords' competition level and other related keywords.
Note: There are several issues to bear in mind when using Google Keyword Planner.
The major shortcoming to note is the fact that the traffic estimates are just estimates.
91.45% of search volumes in Google Ads Keyword Planner are just overestimating.
And, it's also discovered that Google Ads Keyword Planner overestimates search volumes 54.28% of the time which is 45.22% of the time roughly accurate.
3. Semrush
Semrush has a comprehensive suite of tools for free keyword research.
You can also use it to find the search volume, keyword difficulty, user intent, and more.
This makes it easier to find the needed long-tail keyword as well as your competitors' keywords and tail the changes in the position of the keywords over a specific period.
Semrush's huge database has over 20 billion keywords, which provides a comprehensive view of the online landscape.
We tried using Semrush for a while for this review. The way keyword data is organized makes it easy to infer the needed data making it easy for even beginners to use.
Yet, having to disclose the credit-card details even for the free plan is a bit disappointing.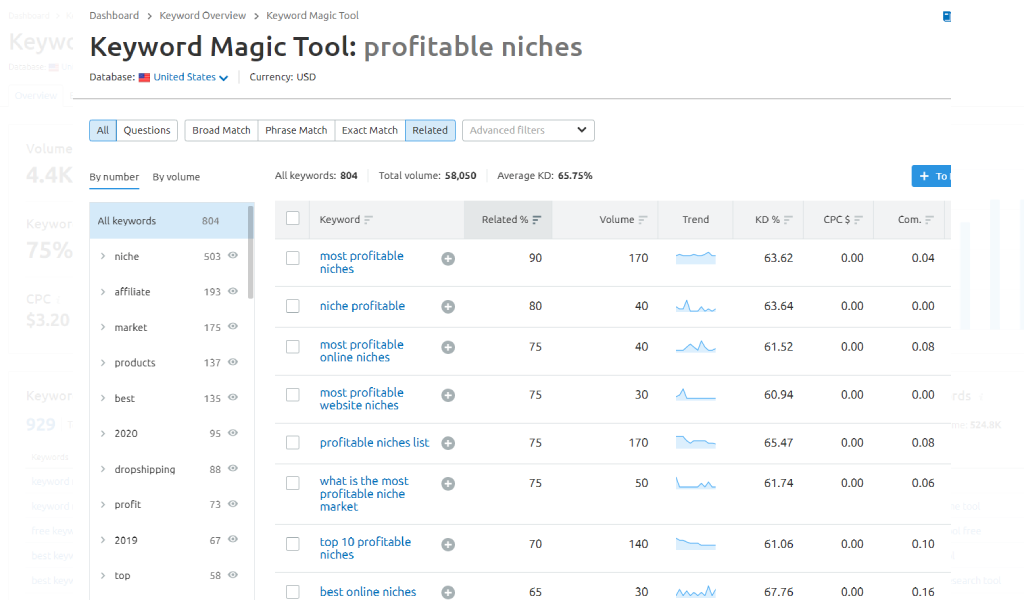 Key Features
Find out keyword difficulty, intent, search volume, CPC, and more.
Look for thousands of keyword suggestions for one seed keyword.
Compare and observe the metrics of five keyword profiles at once.
Eye on your competitors' most profitable keywords along with their key metrics.
Create your master lists that comprise up to 1000 keywords at once.
4. Ahrefs
Ahrefs is one of the top free tools for long-tail keyword research and there's a good reason for it.
They have a massive keyword database with over 7 billion keywords in over 171 countries. And, they process large clickstream data across 10 different search engines.
Using this free tool for long-tail keyword research, you can estimate your long search term's keyword volume for Google, Amazon, YouTube, Baidu, Bing, and other similar engines.
Ahrefs also offers two main tools for analyzing your keyword profiles:
a. Ahrefs Webmaster Tools.
b. Keywords Explorer Tool.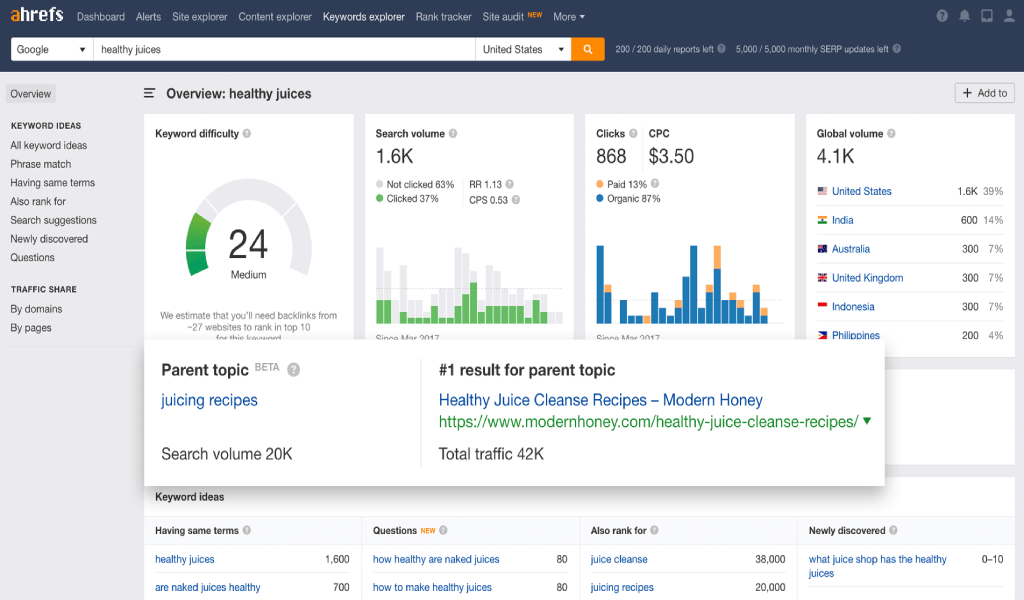 Key Features
Observe search volume, clicks metric, organic traffic potential, and more.
Get keyword ideas with phrase matches, questions, and other options.
Employ advanced filters to fetch keywords by keyword difficulty, search volume, and other metrics.
Monitor the ranking history of all the top posts on the SERP.
Identify the groups of keywords and sub-topics that share the same parent topic.
Views needed SEO metrics for top-ranking pages on the SERPs.
5. Answer The Public
Answerthepublic Keyword Tool is one of the top 5 free tools for long-tail keyword research. And, it gives us a sneak peek into the exact set of questions our target audience would look up to.
All you need to do is just type out your search term in the search box on the homepage.
You can also change the language if needed and then click on, "Get Questions."
It's that simple. It has a user-friendly interface and also has all the questions related to your search term.
By default, all of the questions will be displayed on a giant wheel. And, each keyword in the question is linked with other related questions.
Most of the questions are in the form of "what," "where," "why," "how," and "when." Some of them also begin with "can" and "will."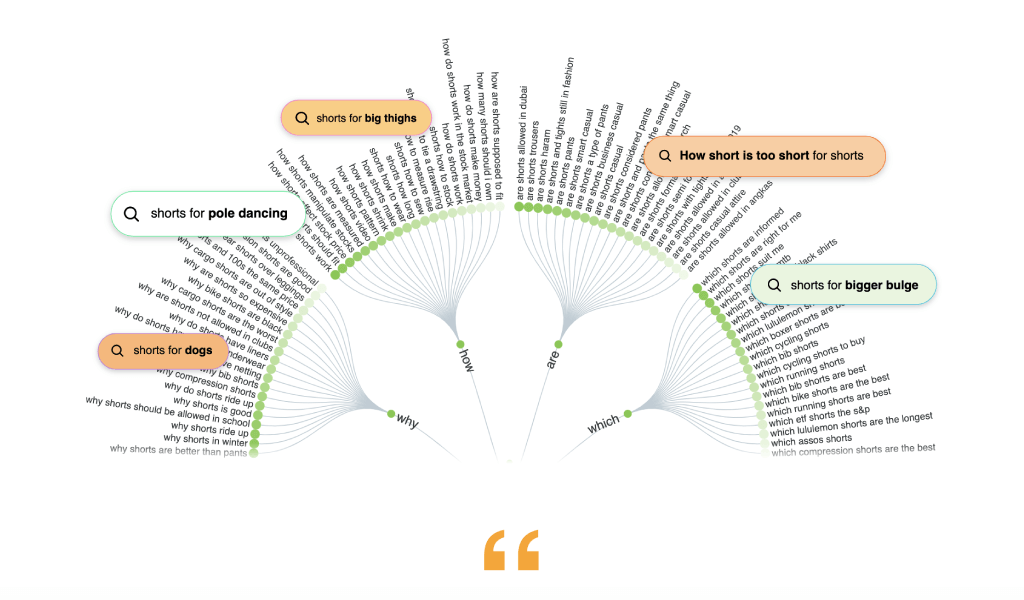 Most of the questions take-up the form of "what," "where," "why," "how," and "when." There are few others that also begin with "can" and "will."
We can also swap to the normal format as well if we don't approve of this wheel format
By clicking on any question from the section, we get redirected to the Google search page for that chosen search term.
This free tool for long-tail keyword research is an incredible way to explore new content ideas and is best if we are repurposing our old blogs or web pages.
Key Features
Get unlimited daily searches.
The best tool to explore your long-tail keywords from all angles.
Observe & get Alerts for new suggestions.
Monitor the shifts in brand perceptions, spot seasonal trends, and answer new, booming topics.
An ideal way to compare data over time.
Make folders to organize your research in a much better way.
The Best Free Tool for Long-tail Keyword Research
As a team with years of experience in SEO marketing, we can assure you that to get ranked at the top of SERPs, You should use the best tool for long-tail keyword research right away.
When ranking for search engine results becomes extremely competitive, long-tail keywords have become our lifeline.
In general, they are more intent-targeted than short-tail keywords and this makes it easier to rank and gravitate much of readers' attention.
So, the best free Long-tail keyword research tool to amp up your content strategy is Serpple. A free SEO tool engineered to exceed the expectation of users with its 99.5% data accuracy and affordable pricing plans.
Don't blindly trust my words! Experience its effectiveness by exploring the tool. Try it for free.

Serpple keyword explorer with the auto-suggestion and related search feature of Google search is considered to be your free tool to get long-tail keywords.
This handy feature eliminates the need to scroll down the Google SERP and lets you easily find long-tail keywords in a click
It's Serpple which shows the Google autocomplete for your search queries. The tool provides you with Google's data from autocomplete and related searches.
You can choose long-tail keywords with the Serpple keyword explorer tool. This tool will help you explore your long-tail keywords and form your keyword clusters, to arrive at an effective content strategy.