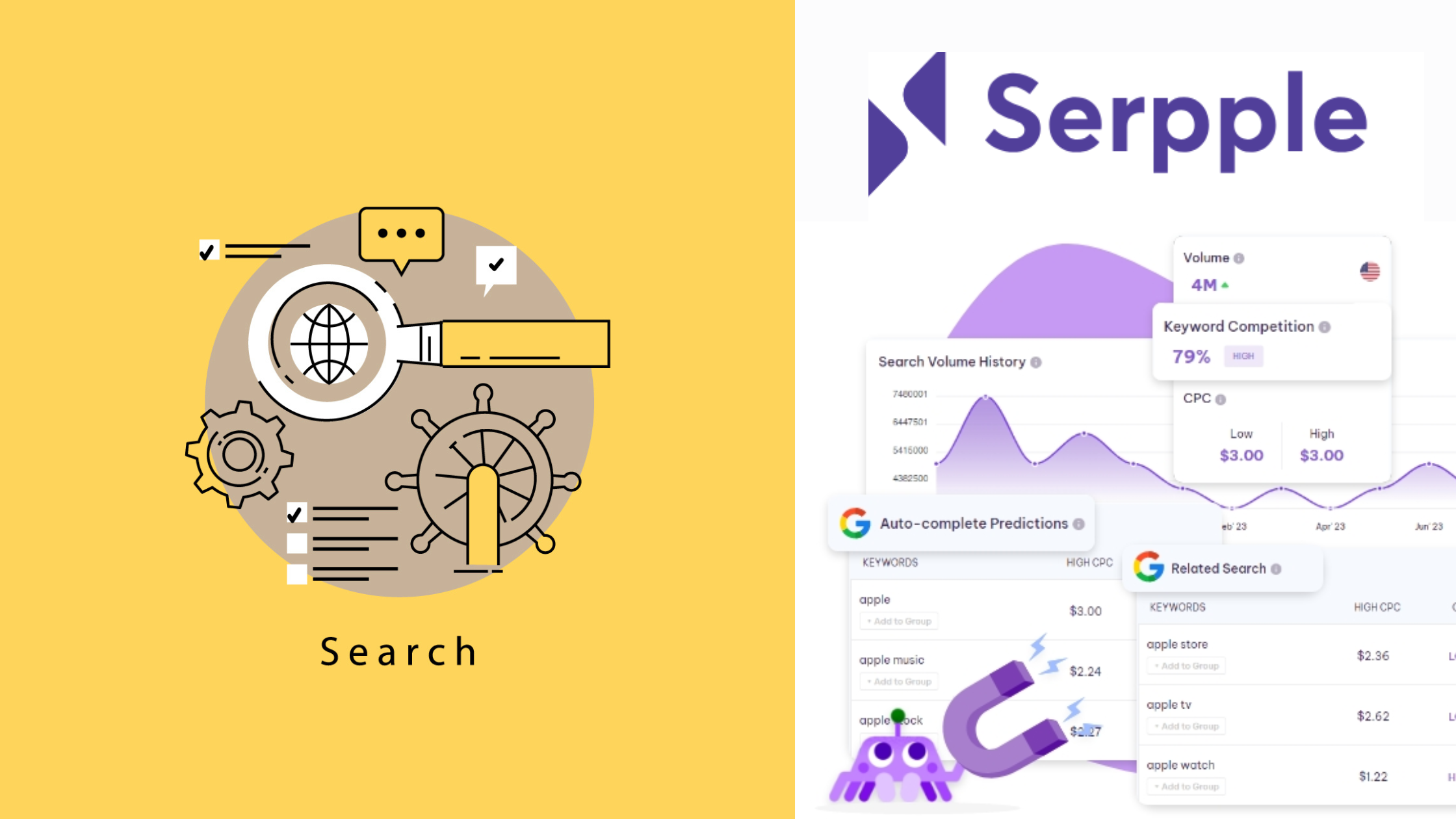 Keyword ranking is a leading metric for measuring SEO performance, according to industry professionals, and it's no wonder everyone wants to track it with accuracy and in real-time, if possible.
Rank Tracker was among the first tools for rank tracking developed in the early 2000s and widely used by SEO professionals as a part of SEO Powersuite.
Its strongest feature is finding out the keywords your competitors rank for and getting insights on how to outrank them. However, beginners may find it difficult to navigate as its interface is a bit outdated and could be more intuitive.
Moreover, since customer support is pretty slow and hard to reach (especially if you don't have a top-tier plan), users can lose a lot of time figuring out how to get the most out of the platform instead of improving their SEO efforts.
Luckily, today there are a lot of modern and user-friendly SEO tools with different features, suitable both for beginners and professionals.
In this article, I want to provide you with details that will help you make an informed decision and find the best Rank Tracker alternative for your needs.
Criteria for choosing Rank Tracker alternatives
Here are the criteria to consider when choosing the best keyword rank tracking software for you.
User-friendly: In this review, I focused on tools with modern and intuitive interfaces that are easy to use. Some of them are suitable even for complete beginners who have never used an SEO tool before. (P.S. If you're a beginner, make sure to first check out this article on the most common mistakes to avoid in Google SEO campaigns).

Feature-rich: Knowing that many people prefer using an all-in-one platform for SEO, you should focus on the tools that provide additional features, apart from search engine position tracking, such as keyword research, competitive analysis, SEO content audit, white-label reports etc.

Affordable: It's essential to find the balance between features and price. I tried to include options for every budget, whether you're looking for SEO tools for freelancers or professional tools for a big SEO agency. Some of the tools offer a free trial or a discount for purchasing an annual subscription.

Good customer support: All the tools provide excellent user support via chat or email, but bear in mind that access to customer support may vary on the pricing plan you choose.
The best Rank Tracker alternative in 2023
Serpple
Although I might seem biased here, but I strongly believe Serpple is the number one Rank Tracker alternative on the market. Serpple is a user-friendly rank-tracking tool with built-in SEO insights and features that will help you improve your ranking on search engines.
I believe that advanced features don't have to be complicated and that's why we've created a tool that everyone can benefit from: whether you're a small business owner or an experienced SEO professional.
All you have to do is enter your website URL, region and target language and you'll get a comprehensive dashboard showing you all the keywords you're ranking for at the moment. Then just add keywords you want to track.
You can also see ranking changes: we have two separate columns for keywords whose search volume has risen and those where it has dropped. There's no need to calculate anything manually, as we'll provide you with all data to help you compare rankings. 
In a world where almost one-third of marketers see AI as the biggest threat to SEO, we used AI as our competitive advantage to enhance the quality and accuracy of the results you're getting.
Here are the features that make Serpple stand out:
Pros
Supreme data accuracy – Serpple provides you with daily Google ranking updates having a 99.9% accuracy rate, which is higher than most other SEO tools.

Email alerts – You can set email triggers to receive real-time alerts about changes that will maximize your SEO efforts and help you stay ahead of your competitors.

Great value for money – It offers advanced features at an affordable starting price ($19 per month) making this professional SEO tool accessible to everyone.
Cons
Our team is constantly working on adding new features and modules, so some new and exciting SERP features are yet to come.
Pricing
Serpple's pricing starts at $19 per month, and if you are an entrepreneur or agency you can track more keywords fro $29 and $99.
Our annual subscription comes with a huge discount, meaning that if you purchase a yearlong subscription you can actually get two months for free!
What's more, there's a 14-day free trial where you can test all the features.
User ratings
Serpple has many positive reviews and most users point out its accuracy, user-friendly interface and general ease of use.
G2: 4.4
Capterra: 5
AccuRanker
Source: Capterra.com
AccuRanker is a fast and accurate ranking tool that allows you to organize your keywords into tagged lists.
While most other tools focus only on Google, AccuRanker enables you to monitor rankings on all major search engines: Yahoo, Bing, Yandex, Baidu and even YouTube.
However, there's no way to export ranking data other than PDF, which can pose a problem for larger companies using multiple SEO tools or teams looking for a smooth collaboration. Plus, smaller organizations and individuals will probably find AccuRanker unaffordable, because its pricing starts at $129 per 1000 keyword/month.
Pros
Real-time data – it's one of the fastest SERP checkers and rank-tracking tools on the market and it can provide real-time rank positions.

Historical data – you can click on the keyword and see previous search dates, ranks, estimated visitors and domain ranking history, to get a better understanding of your performance.

CTR estimates – its AI model provides you with precise estimates of the CTR for each of your keywords, which helps you accurately predict your traffic.

Multiple geographical locations – this tool offers twelve countries for keyword tracking, which is useful for businesses with multiple geo-locations.
Cons
Pricing – because of its potentially high cost, AccuRanker may not be suitable for smaller businesses operating on more constrained budgets. The most affordable plan offers tracking of 1000 keywords for EUR 129 per month.

Minor data inaccuracies – a few users have reported sporadic instances of inaccurate data; however, this problem is not particularly widespread.

Limited report extraction options – there is no way to export ranking data other than PDF, making this software difficult to integrate with other SEO tools.
Pricing
The pricing for AccuRanker starts at $129 per 1000 keyword/month. If you want additional features or more keywords you need to select the "Expert" or "Enterprise" plan that range from $850 to $2500.
Source: G2.com
*You can get a 10% discount if you pay annually.
User ratings
AccuRanker has a solid user base, but it's worth noting that the majority of them use this tool as an addition to their existing SEO tools, because it's not an all-in-one solution.
G2: 4.8
Capterra: 4.8
SE Ranking
Source: G2.com
SE Ranking is a flexible platform suitable both for SEO agencies and small businesses that want to easily track their ranking on search engines.
While it's accessible for beginners due to its easy-to-understand dashboards, it's also great for agencies because it also provides some additional content marketing features such as content planning and Google Analytics integration.
However, its keyword database is a bit limited, especially for some industries. Therefore, you might need to combine it with some other keyword research tool.
Pros
AI insights – its advanced AI algorithm provides more accurate traffic estimations, competitor content analysis and even suggestions for creating content around specific keywords.

Unlimited SEO projects – with Pro and Business plans you can create unlimited client projects, making this tool great for marketing agencies that handle large numbers of projects.

Keyword segmentation – advanced keyword grouping and tagging make it easier to manage bulky projects with long keyword lists.
Cons
Limited data base – compared to other tools, its keyword database is a bit limited, especially when it comes to some specific niches and industries or branded keywords.

Lack of integrations – it's not possible to integrate this tool with other analytics tools or your CRM.
Pricing
Essential: $55 per month (up to 10 projects and 750 keywords)

Pro: starting at $109 per month for 2.000 keywords, up to $189 per month for 3.500 keywords

Business: starting at $239 per month for 5.000 keywords, up to $570 per month for 15.000 keywords
*You can get a 20% discount if you pay annually.
User ratings
G2: 4.8
Capterra: 4.7

Mangools
Source: G2.com
Mangools is an intuitive and user-friendly SEO softwarel that can be used for rank tracking and finding keyword ideas. You can use it as a web app or as a browser extension for Chrome or Firefox.
While it's suitable for beginners and individuals, experienced SEO professionals might find its keyword database and analytics a bit limited compared to other tools.
Pros
Ease of use – this tool is suitable for beginners as it's less complex than some other rank-tracking tools. It was created with the goal of making SEO simpler.

Local SERP simulator – you can get SERP previews for over 52.000 locations, including cities, countries and DMA regions.

Sharable reports – it's great for collaboration, due to detailed and sharable SEO reports.
Cons
Modest keyword database – compared to other professional tools, Mangools has a modest keyword database and it's limited only to Google. Therefore, you may want to check out other tools for long-tail keyword research.
Potential improvements – offsite analytics and metrics could be improved.
Pricing
Mangools pricing starts at $29 per month for 25 keyword lookups and 50 suggestions. For more options and more keywords you need to choose a plan from $40 to $129 per month.
User ratings
Mangools has a lot of positive reviews praising it for its ease of use. However, many users requested additional features such as broadening its keyword database and improving analytics.
G2: 4.6
Capterra: 4.7
Moz Pro
Source: Capterra.com
Moz Pro is an all-in-one platform for search engine optimization and rank tracking, with a special focus on link management, knowing that backlinks are one of the main factors to rank higher on Google.
It's widely used by professionals in charge of creating link-building strategies, but it may not be the best choice for beginners due to its complexity and steep learning curve.
Also, it's a bit pricey compared to other similar tools. 
Pros
Backling management – Moz Pro is excellent for backlink monitoring and link management in general. Its comprehensive backlink database allows you to find link opportunities before your competitors.

Spotting SERP gaps – it's great at uncovering gaps in your competitors SERP performance and giving you insights on the easiest way to outrank them.

Great customer support  – all plans include 24/7 online support and a user community where you can ask questions, chat and swap links.
Cons
Pricey – this tool is a bit pricey and may not be suitable for small businesses and solopreneurs.

Complex interface – the user interface could be more intuitive.
Pricing
The standard plan starts from $99, and if you want access to all tools you need to switch to premium plans that range from $179 to $599.
*You can get a 20% discount if you pay annually.
User ratings
There are many positive reviews for particular features (accuracy, backling monitoring, etc) but some users say that value for money may not be apparent right away.
G2: 4.4
Capterra: 4.5
Comparison table
Conclusion
By now you should have a better understanding of Rank Tracker alternatives and things to consider when comparing them.
Choosing the right rank-tracking tool depends on many factors, but the most important is whether you need a simple and user-friendly SEO tool or you're looking for something more robust with advanced features.
The good news is that with Serpple you don't have to choose between advanced functionalities and a great user interface – you can have both!
Sign up for a 14-day free trial and see how Serpple can help you improve search engine rankings.